'Dragon Ball Super' exceeds 'One Piece' in audience share for the first time
We analyze the rating of the week with a historic result for Super Dragon Ball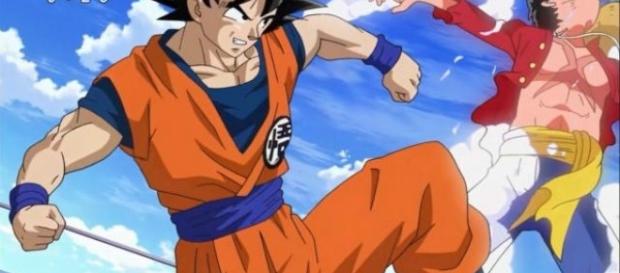 Finally, after months and months, the Dragon Ball Super series has surpassed ''One Piece'' in audience share in Japan. This is very important considering that One Piece, is currently the most watched anime throughout the island and its success is also reflected in the official merchandising. Besides that, the series reached a very good position in the rankings and continues to increase its audience every week. Below we show the complete table of Videor, where it clearly reflects the significant progress that has allowed the DBS series to climb this important link.
Table of ratings according to Videor
Series:
Sazae-san 12,7%
Chibi Maruko-chan 9%
Doraemon 8,4%
Shin-Chan 8%
Detective Conan 6,6%
#Dragon Ball Super 6,2%
One Piece 6,2%
Time Bokan 4,6%
Yokai W 3,3%
Moho P 3,3%
The top 10 on Videor, a Japanese site that measures the audience of television programs, revealed several surprises this week. First, it is worth it to say that this is the first time that Dragon Ball Super reaches the anime series level of One Piece and the time was when One Piece, was not on top.
Now, if there is a tie with 6.2%. Why do we say that Dragon Ball Super has surpassed the anime series of One Piece, in numbers? Well, many in the forums say that Videor, in a case of a tie, privileges the anime that aired first. However, this has not always been fulfilled in the top 10 table.
Additional information
For our part, we believe that in a case of a tie, the series that reached a little more percentage but that could not have more than 1% of a difference to make a difference, is privileged.
For example, in this case, the series does not reach 6.3%. In any way and leaving aside the competition, the result of 6.2%, is pretty good, considering that some weeks ago the rating of DBS, was considerably lower. Undoubtedly, the appearance of the Mafuba, and Trunks's fight against Black and Zamasu, surely have been enough to capture the public, which sometimes does not see the series on a regular occasion. We must also bear in mind that not only the arc of a chapter is important for the level of the audience, the broadcast time and other anime also be taken into account.
Below you will find a video further elaborating the information we have discussed here, offering further insight. Enjoy.
Click to read more
You will watch a video to read the news
or