'Dragon Ball Super': Bulma's death revealed
Today we analyze new information revealed by the Newtype magazine about Bulma's death in the future.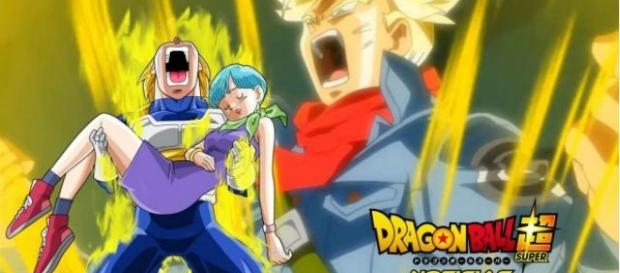 Many things are being revealed in the series, as we can note the storyline is clearing slowly. While the identity of Black is revealed, we know Zamasu's plans and aim of Mortal zero, also discovered as this evil villain, managing to travel back in time and ask the desire to the Dragon Balls. Undoubtedly, for the next chapters, we will have a series of interesting fights. According to Newtype, which usually gives unofficial leaks but is often reliable about what will happen in the coming chapters of this series of "Dragon Ball Super," said that Trunks will get a super power in episode 62 of the series.
That same magazine revealed information about the episode 63 and a difficult fight, which involve Black and Vegeta. However, what brings us here is new information revealed by this magazine, which refers to the death of Bulma, Future Trunks' mother, a fact that, according to this source, will bring many consequences. Next, we will be talking about it.
The death of Future Trunks' mother
Past days had rumored that Bulma would appear in episode #62 of the series, to witness in person the big fight between her son Trunks and Goku Black, which will also be involved, Mai.
It is good to emphasize that thanks to Mai, (Trunks, Vegeta, and Goku came alive in a past confrontation with Zamasu and Black), so in an attempt to save her son and to help Mai, Bulma risks her own life. According to Newtype Magazine, Black notices the presence of the mother of Trunks and decides to attack her, mercilessly to death. However, contrary to the information revealed by Newtype Magazine. A Japanese source has confirmed on its Twitter account, Bulma's attack at the hands of Black, noting that she has been cruelly attacked, and very badly hurt. However, this source has not confirmed her death yet.
What is next?
Undoubtedly Trunks still plays a very important role in this series, so that in each chapter of the series, this character will continue to increase in presence, thanks to great power, which will continue to evolve in every episode. For now, we have to wait and see what happens in the coming days in this exciting series. Watch the video below:
Click to read more
You will watch a video to read the news
or