DBS: new saga could start in December, universal tournament?
This is what we would see in the month of December! Does the start of the tournament of the 12 universes commence?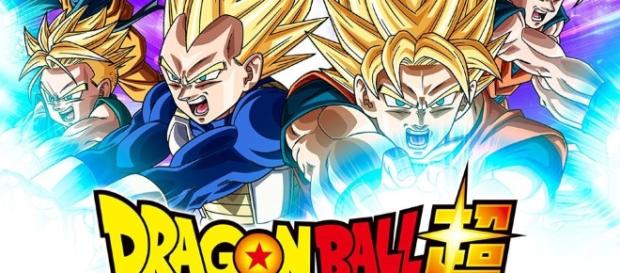 Surprise yourself! Everything indicates that a new saga of Dragon Ball Super will release soon. It is confirmed by a Japanese company via Twitter. We will tell you eveything about it right away.
'Dragon Ball Heroes'
 An amazing celebration will come up for the "Dragon Ball Heroes" video game in Japan where the real voices of Son Goku (Mazako Nozawa) and Vegeta (Horikawa) will be present at the wonderful event. However, a couple of images which have caused shock in social networks have also confirmed this.
It's all about "Dragon Ball Super" where Son Goku is facing Black.
In this context, some interesting statements have been revealed that reveal a great part of this series. It is not confirmed yet, but there is speculation of what this moment could bring. Masako Nozawa (Gokú) and Horikawa (Vegeta) perform a recording where their voices get blended into one. In other words, they made the merger.
Mafuba
The reparation of Mafuba´s urn could end up being the solution to beat Zamasu. A new story arc of the series could start in December with a pleasant and new drawing penned by Akira Toriyama.
In conclusion, Vegetto would appear in scenes sooner than expected or, at least, these recordings have given us a better understanding of this statement. Also, the official saga "Future Trunks" could end in December, the real solution being sealed after using Mafuba used by Son Goku. The new series or storyline does not have an exact release date, but could have a significant overlap with the plot of the future tournament of the twelve universes which it is organizing Zeno-sama. How long will the original story take for this event to happen?
We remind you that it has been revealed in a new film -- the incredible battle of Zamasu against the Z warriors merged in the future.
You are more than able to see this battle with this link. Are you going to miss it?
"Dragon Ball Super - After The Black Goku Saga."
Only time will tell what will eventually happen in this series, however, in the meantime, we have a number of things to look forward to.
Click to read more
You will watch a video to read the news
or