'DBS': Bills gives Gowasu's clays to Goku to do the fusion
We discuss what might happen in the next episode of the series of 'Dragon Ball Super.'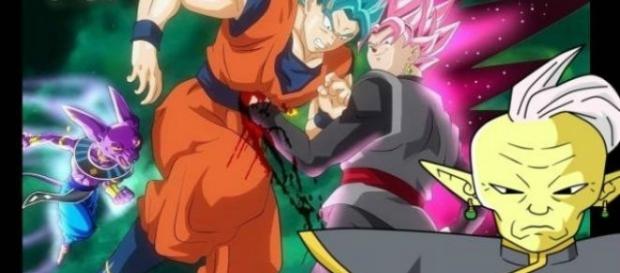 As we know, Gowasu feels guilty for having chosen Zamasu as the next Kaio-Shin. Bills, meanwhile, feels guilty, or responsible (according to Wiss), for the fact that Zamasu is still alive in the future, and that his idea has been absolutely incorrect. The first wants to hope that all this is resolved in some way. The second wants to travel to the future but this means a very complicated situation for the Gods of Destruction, being a rule, which cannot break. How could they help Goku and the others? In this note we will tell you as Gowasu and Bills could help Goku and Vegeta to merge.
The plot
On the one hand, it is estimated that Gowasu could provide the Potala clays to Goku and Vegeta that would allow them to merge. He has seen the tournament between the universes 6 and 7, and surely he will take into account that the strongest warriors of the Universe 7 are Goku and Vegeta, and of course, Bills and Wiss. He could recommend that they merge, and even give Bills the appreciated clays in order to facilitate that. Gowasu also could provide the ring time. Bills could use it, although with this action he would break the rules to travel to the future.
Additional information
Bills could give the clay to the Saiyans (Goku and Vegeta) before they return to the future. However, we believe that somehow they would travel with the ring together with Wiss and possibly with the Kaio Shin of the universe 7, and also Gowasu could travel with them. We say this because according to the latest revelations leaked recently, the time machine appears to be destroyed by Zamasu. If the future no longer exists and no one can fix it, the only way to return to the present would be through using the ring of time.
It is worth mentioning that with clays, Goku and Vegeta could merge, thus creating Vegetto, who could face Zamasu and Black. Thus Bills and Gowasu could redeem themselves from their mistakes and be useful in the fight against Black and Zamasu.
Note
Below you will find a video further elaborating the information we have discussed here, offering further insight. Enjoy.