'Days of Our Lives' spoilers: Will EJ, Daniel, or Jack return to Salem alive?
'DOOL' fans want to see these leading men back in Salem alive and well.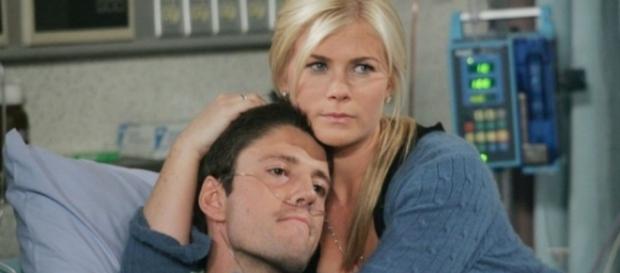 "Days Of Our Lives" fans have lost a ton of beloved characters over the past two years. The show has said goodbye to some central characters since 2014, including EJ DiMera, Bo Brady, Dr. Daniel Jonas, and Will Horton. All of these characters were shockingly killed off much to the chagrin of fans. Now after female leads characters such as Sami Brady, Abigail Deveraux, and soon-to-be Theresa Donovan have all skipped town, fans are not exactly happy in the direction the NBC soap is headed. That's why they want to see some of the formerly dead characters reappear back in Salem alive and well.
Revival explanations
While bringing back a dead character seems to be common practice for soap operas, it isn't always easy. Writers have to find an interesting way to explain why the character was gone and where they were during the period of time that fans believed they were dead. With that being said, Soap Hub reveals that "Days of Our Lives" fans are hoping that the show can find some way to bring back the characters of EJ DiMera, Daniel Jonas, and Jack Deveraux. These men were all taken way too soon, and were favorites among fans.
EJ DiMera sadly died after being attacked in the park. His wife, Sami Brady, was by his side as he faded away, and it was one of the saddest moments on the show. However, the mystery surrounding his death has never been solved. As his dead body lay in the morgue, his sister Kristen DiMera sneaked into the room and injected his corpse with a mystery substance. Could this have been some way to possibly bring EJ back in the future? Fans certainly hope so as the character was a huge part of "Days of Our Lives." However, if actor James Scott doesn't want to return to reprise the role fans would likely criticize anyone else who tried to fill his shoes if a recast were to occur.
RIP Daniel Jonas
Meanwhile, Daniel Jonas' death is still fresh in the minds of "DOOL" fans. Daniel died in a New Year's Eve car crash just a month before he was supposed to marry Nicole Walker. It would much harder to explain the return of Daniel as his heart was given to Brady Black after the crash. Jack Deveraux is also a character fans would love to see make a comeback to Salem. Jack and his wife Jennifer will always be a beloved couple to "Days of Our Lives" fans. Thankfully, Jack's spirit sometimes makes a return to visit Jen, so fans get to see him in that way.
Would you like to see EJ DiMera, Daniel Jonas, or Jack Deveraux return on "Days of Our Lives" in the near future? 
Click to read more
You will watch a video to read the news
or