'Days of Our Lives' spoilers: a scheme ends in murder?
Could one Salem resident's life end after a shocking confrontation this week?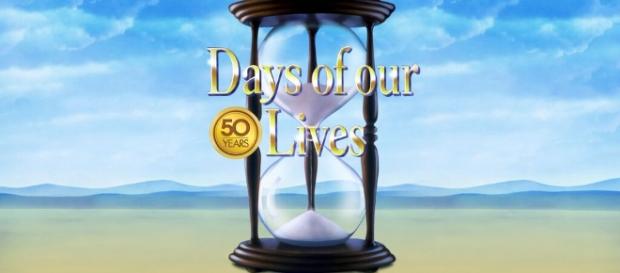 "Days Of Our Lives" spoilers for the week reveal that things are getting even more tense in Salem. Orpheus, Clyde, and Xander are still on the loose, and things are proving to be more dangerous for Salem residents by the day, especially those on the escaped convicts' hit list. This means that nearly every beloved character could be facing a life or death situation in the very near future.
Chad and Andre working together
According to Celeb Dirty Laundry, a scheme could prove to be fatal for one unlucky Salem citizen.
The report reveals that Chad and Andre will come up with a very dangerous plan to help the Salem police department catch Clyde Weston, and put him back behind bars where he belongs. Andre will find Clyde and insist that he can help him kidnap Chad's son, Thomas. As "Days of Our Lives" fans know, Thomas is the son of Chad and Abigail. However, Abigail and her murderous former fiance, Ben Weston, once believed the baby belonged to them. While everyone in Salem now knows that Thomas is Chad's son, Ben still believes the boy to be his child, and Clyde wants Ben to have the baby. 
A shot rings out
Clyde will show up at the DiMera mansion in hopes of getting his hands on little Thomas, and Andre and Chad will be waiting for him.
The two brothers will put on quite the show for Clyde, which will include Andre seemingly shooting Chad right in front of Clyde. However, "Days of Our Lives" spoilers reveal that this is a trap that will lead Clyde straight into police custody, and that Chad will come out of the situation unharmed. Hopefully, Clyde Weston will stay behind prison walls this time around, as he's become even more sinister than before he left for prison. Meanwhile, Xander and Orpheus will still be on the loose, and that means everyone will be walking on egg shells, especially Theresa Donovan and Nicole Walker, who are on the top of Xander's revenge list.
Will someone lose their life before all the criminals are apprehended? Tune in to "Days of Our Lives" weekdays on NBC to find out.
Click to read more
You will watch a video to read the news
or