Are 'Teen Mom OG' Amber Portwood and Matt Baier still engaged?
Amber Portwood's fiance, Matt Baier, doesn't have the best reputation on 'Teen Mom OG,' but has the reality star dumped him?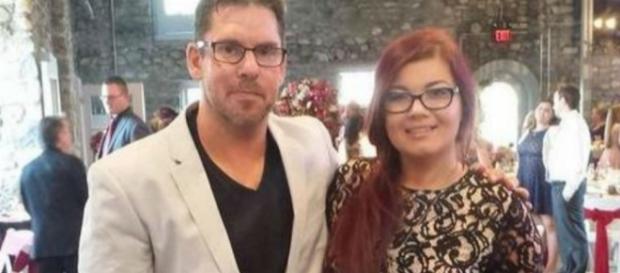 Amber Portwood and Matt Baier have one of the most controversial relationships of the Teen Mom franchise, but despite Baier's troubled past and alleged lies about the number of children he's fathered, the Teen Mom OG star appears to be sticking by her man.
Over the weekend, the Morning Ledger reported on an incident that had taken place on Twitter between Portwood and Simon Saran, who is currently involved in an on and off romance with Portwood's co-star, Farrah Abraham. During the airing of last week's episode of "Teen Mom OG," Saran got the vibe that Baier was a pedophile and quickly called him out on the accusation on social media.
Right away, Portwood fired back, claiming that Saran's allegation was baseless and pointing out that he was nothing more than a "boy toy" who allowed Abraham to treat him like crap. She even called him week and irrelevant.
Did Amber Portwood quit Twitter after her fight with Simon Saran?
Just hours after her online alteration with Saran, Amber Portwood announced that she would be taking a break from Twitter "for a little while." However, she didn't say whether or not Saran was the cause, or if the backlash from her ongoing relationship with Baier had anything to do with her decision.
She then returned to Twitter just a short time later as if her announcement was never made and has shared tons of re-tweets and messages with her fans and followers.
Amber Portwood is no longer planning to get married this month
Amber Portwood and her fiance, Matt Baier, were planning to get married in October of this year but during production on the 6th season of "Teen Mom OG," Portwood changed her mind about the nuptials and decided to put her future marriage on the back burner. While Portwood has yet to reveal exactly why she chose to do so, fans will be seeing more of what led up to her decision as the 6th season continues on MTV.
To see more of Amber Portwood and her controversial fiance, Matt Baier, check out new episodes of "Teen Mom OG" airing on Mondays at 9 p.m. on MTV.
Click to read more
You will watch a video to read the news
or