Barack Obama: The former-president delays the release of his new book
Don't miss our Facebook page!
Like Blasting News page on Facebook: we will keep you updated with all the latest news.
Teenage sensation Jayna Brown was back at it on Tuesday night with another amazing performance of a popular song. Brown has made it all the way into the semifinals by showing off a wide range of vocals that America has fallen in love with. And she's hoping that America will continue to vote for her after a beautiful cover of Katy Perry's song 'Rises.'
Semifinal Performance.
The entire performance was beautiful and Brown deserves any attention that she has received after her first few performances on 'America's Got Talent.' Don't believe me?
Just check out Brown and her vocals below.
Is that really a fourteen-year-old girl on stage? She looks more like an experienced singer who is already used to the spotlight to me. And it's hard to believe that she won't have a career in singing in the future. Her voice is full of soul and she should be admired by all of America for the amazing talent that she is.
First Audition.
And this wasn't the only beautiful performance. Jayna Brown's semifinal performance came after a few amazing ones in the earlier rounds.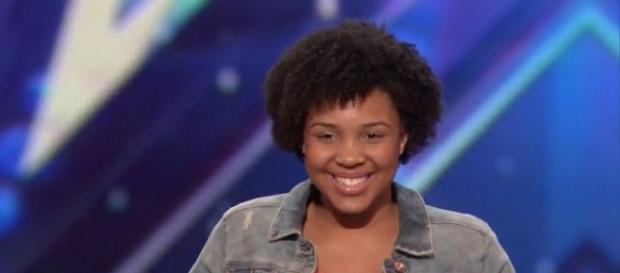 Brown's journey on 'America's Got Talent' started with a cover of 'Summertime' that melted the hearts of the audience.
From that moment, America knew that they had a star on their hands. Brown just had such a formidable stage presence and her voice was impeccable. And how can you not like her story? Brown and her mom are currently living between houses right now. I don't think that will be much of a problem anymore thanks to her performances in the later rounds.
Judge Cuts.
This time, Jayna Brown received the golden buzzer from guest judge Louis Tomlinson. Her performance was so great that the guest judge decided to move Jayna straight to the live shows. Here's the video of the performance that got her even more recognition in front of a national audience.
And she's so happy after her performance! It's really hard to root against somebody who is so passionate about their craft. I'd absolutely love to see Jayna Brown advance further into the 'America's Got Talent' competition and think that she has a slim chance of winning the whole thing, even with guys like this in the competition
Click to read more
and watch the video