'Teen Mom 2': Jenelle Evans going on a national tour?
Jenelle may be expanding her business past reality TV by heading out on a world tour for a new product.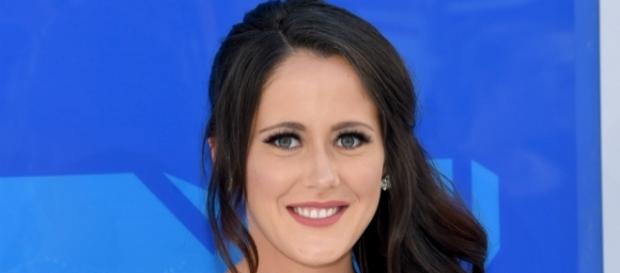 'Teen Mom 2' star Jenelle Evans is taking a page out of Farrah Abraham's book and releasing her very own product. The soon-to-be mother of three may even be headed out on a national tour to promote the new product. Perhaps fans will get to see Jenelle's new business venture on the MTV reality series.
According to reports, Jenelle, 24, may possibly be headed out on a promotional tour for a new post-partum product that she's collaborating on. The product has yet to be officially named by the "Teen Mom 2" star. However, fans do know that it is meant to help mothers who have recently given birth.
Evans also reveals that the product contains "no meds" and is "organic."
Jenelle's new product could be a hit
Evans has been gushing over the product on her social media pages saying that it is geared towards pregnant mothers, women who just gave birth and women who are breastfeeding. Jenelle even revealed that a world tour may be in order to promote the product. It looks to be a very exciting time in Jenelle's life.
The Reality TV mama, who is expecting her third child, and first daughter, Einsley Jolie Eason in January, has signed with a new management team. Jenelle says that she has a lot of exciting things in the future.
Rumor has it that she's even going to be on some other reality TV series on a different network. 
A new reality show in the works for Evans
The new reality series will air on WE TV. The show will feature Jenelle Evans and her mother Barbara as they try to work out their relationship issues with family therapy sessions. Evans is reportedly set to head to Los Angeles in October to begin filming the series. However, no air date has been revealed as of now.
In addition to Jenelle's busy work schedule, she's also been spending a lot of time traveling with her family and boyfriend David Eason.
The two have been to New York numerous times over the past few months. They've also hit up St. Thomas and Disneyland with their children.
Fans will likely get to see a glimpse into "Teen Mom 2" star Jenelle Evans' busy life when the reality show returns to MTV in the near future.
Click to read more
You will watch a video to read the news
or