'RHOC' Tamra Judge reflects on scary ATV crash, says episode was 'difficult' to watch
Tamra Judge spoke of her terrifying ATV crash during last week's 'Real Housewives of Orange County' on Twitter after the scary episode aired.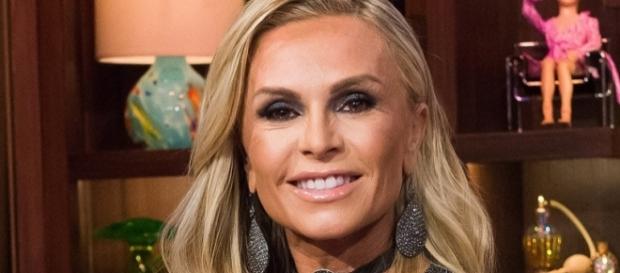 Tamra Judge and her co-stars, including her on-again, off-again frenemy, Vicki Gunvalson, endured a scary ATV crash earlier this year which played out during last week's episode of The Real Housewives of Orange County. Following the terrifying episode, Judge took to Twitter where she reflected on the incident.
"Difficult episode to watch. The thoughts of 'what if' didn't leave my head for months," Judge wrote to her fans and followers, also including the hash tag, "#JesusisMyRollbar." Then, in a second message to a fan, Judge labeled the incident "scary" and said she couldn't get through the horrifying scene without crying.
Tamra Judge and Vicki Gunvalson were hospitalized after their ATV accident
During last week's episode, Tamra Judge was seen driving the ATV as Vicki Gunvalson and Kelly Dodd sat in the backseat of the vehicle and Heather Dubrow sat at her side. Then, after driving up a sand hill, Judge lost control of the vehicle and flipped it several times before it came to a stop on its wheels with one of the woman's helmets having flown off during the wreck. Following the incident, both Judge and Gunvalson were taken to the hospital to have their injuries examined by doctors and luckily, a short while later, they were both released.
Tamra Judge was more worried about Vicki Gunvalson than herself
In her blog for Bravo TV, Judge admitted that her initial concern was for her co-star. However, she was also worried about her kids seeing her hurt -- and about potentially ruining her husband Eddie Judge's birthday celebration. She also noted that she did not want to be airlifted to the hospital as Gunvalson was because she feared it could be traumatic for her kids. Luckily, after Gunvalson left on a helicopter, paramedics decided to transport Judge to a local hospital rather than a larger facility miles away. 
To see more of Tamra Judge, tune in to new episodes of the 11th season of The Real Housewives of Orange County.
The Bravo TV series airs this and every Monday at 9 p.m.
Click to read more
You will watch a video to read the news
or