'American Idol': Laine Hardy breaks social media silence with an Instagram story
Don't miss our Facebook page!
Like Blasting News page on Facebook: we will keep you updated with all the latest news.
Meghan Edmonds and her husband Jim appear to be on different planets on the currently airing 11th season of The Real Housewives of Orange County and viewers are convinced their marriage won't last. While Edmonds has insisted that she and Jim are doing well as they prepare to welcome a child together, fans continue to give their thoughts on Instagram.
On September 7, All About the Tea shared a number of messages from fans who suggested that Edmonds was blind to the clear tension in her relationship. "Your marriage is in trouble girl, your dude don't give a s**t about anything that's going on in your life wife him.
It's almost hard to watch," one person wrote. Another added, "Your husband should re-watch the shows and see how crappie treats you… It looks horrible."
Prior to the episode, Meghan Edmonds took to Instagram, where she posted a happy photo of herself and Jim smiling in a boat with their dog, Girly Girl. In the caption she seemingly poked fun at the ongoing rumors regarding a potentially impending divorce. However, her fans weren't convinced that all was well between them and one person claimed she was sharing the photo only to help herself believe that her marriage was intact.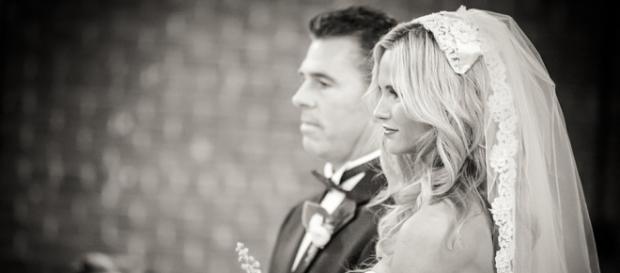 Meghan Edmonds is pregnant with her 1st child, the 5th for Jim
Around the time the tweets were shared, a new episode of The Real Housewives of Orange County had been aired and during the show, Meghan Edmonds was thrilled to find out that she had successfully conceived a child through in-vitro fertilization. Meanwhile, Edmonds' husband gave off a blank look and a big yawn, much to the dismay of Edmonds' concerned fans.
Although Jim has appeared to be very disinterested in Edmonds' in-vitro efforts and pregnancy, Edmonds continues to tell her fans that his failure to get involved in the process isn't a sign that he isn't excited to welcome their first baby girl.
For more of Meghan Edmonds and her husband, tune in to The Real Housewives of Orange County season 11 airing on Mondays at 9 p.m. on Bravo TV.
Click to read more
and watch the video