'Naruto Shippuden': the ninja who killed the seventh Hokage revealed
Learn more about this new villain, which apparently is much more powerful than Naruto.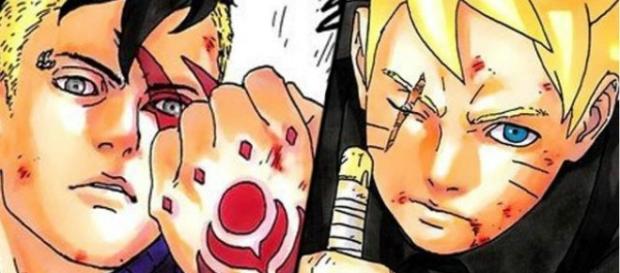 Undoubtedly, the series of Naruto Shippuden has had great warriors. Today we are talking about Kawaki, the ninja who killed the seventh Hokage. This ninja, since its inception, has been the subject of hate and fear, however, he has the honor of being one of the strongest warriors in the story of Naruto Shippuden. Next, we will be discussing this fearsome ninja, and his role in this series.
Kawaki, the ninja who killed the seventh Hokage
People often think that Naruto is an invincible person, but unfortunately, when his loved ones are in danger, such as in the fight against Momoshiki, when caring for others, he ends neglecting himself, so that protecting others makes him vulnerable.
Being a Hokage, and not entering in the terrain of struggle, also is another disadvantage that he has. This is where Kawaki takes his role, which has control over the black bars of the Sage of the Six Paths. This powerful ninja could defeat Naruto, it is good to remember that Naruto was suppressed on two occasions by the black bars, so we're talking about his greatest weakness and Kawaki has exactly what it takes to do battle.
Additional information
An interesting detail to consider is obviously the mysterious tattoo that Kawaki has, which has an even greater power.
In the series of Naruto Shippuden there have been many fearsome ninjas, but none of them has been stronger than Kawaki and Naruto. As we all know, yesterday was the release of the episodes 476 and 477, which undoubtedly was very exciting. In it, we could see many battles -- none more important than the battle between Naruto and Sasuke. It was said that it would be the final of the series, but, an important press close to Shonen Jump Magazine revealed new interesting information, in which it says that the series has not finished yet, and opposite that, it would have a couple of more interesting chapters.
But for the moment we have to wait until next weekend to see what will happen, we can be sure that the end of the series is close.
Click to read more
You will watch a video to read the news
or