'Naruto': Finally Boruto's Manga 'Next Generations' adapted to anime
Recently it has been reported that the story of the son of the main character of this manga would be adapted to anime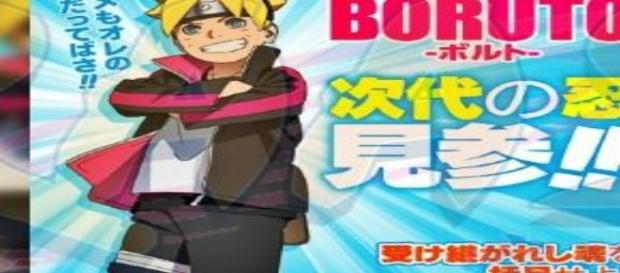 Good, news for all fans of the exciting series of Naruto. Recently, a source from Japan has revealed important information about the story of Boruto, the son of the main character of this successful Japanese series, which is in its final episodes. This new information will be very good welcome for those who want that the anime continues. Next, we will show you the latest developments that have emerged around this wonderful and beloved series.
Breaking news about this series
According to said by this source, it seems that the story of this exciting and beloved manga of Naruto, better known as 'Boruto next generations', would be adapted to the world of the anime, and according to this source, would be very soon.
This new information has emerged after that the famous magazine (Shonen Jump), showed an image of 'Boruto next generation', adapted to anime, in its most recent edition (Jump special anime).
New theories about this manga
It should be noted that this information has not been officially confirmed yet. However, it is theorized that this new adaptation of this series to anime would be full of surprises and interesting details, which tell us the life of Boruto Uzumaki (son of Naruto), his memorable fight with Kinshiki and Momoshiki. In this new series, we also would see his life as a Ninja, and one of his better fight against Kawaki, the mysterious antagonist that we saw in the first manga of this charismatic character.
Additional information
On the other hand, the 'Shonen Jump Magazine' has not confirmed with certainty, if the adaptation of this manga the world of the anime, would be a season's anime or a continuous' anime as the one that we currently see in Naruto Shippuden.
What is practically confirmed, is that we will see soon, the story of this beloved character in the anime. This anime festival will be held between November 27 and December 4 in the cities of Tokyo, Sapporo, Nagoya, Osaka, and Fukuoka.
Note:
Below is a video to improve this information, together with some theories in which you can see many massive leaks so that you can clear your doubts generated around Black's true identity and these new characters, and what might happen in the coming days:
Click to read more
and watch the video
or