Megyn Kelly finds world is her oyster as Trump-made star? Will new gigs lure her from Fox?
It looks like Megyn Kelly is trying on a few hats before her contract is up at Fox News - Will she renew, or stroll away and down a new path?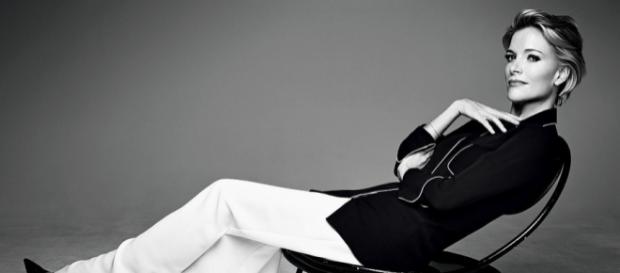 Megyn Kelly's contract with Fox News is up at the end of this year and with new contract negotiations it may be a bit different for the Fox News star. In the last six months, Kelly has become a personality worth her weight in gold for the network. This is in stark contrast to previous years in which she was just one of the many Fox personalities.
Today Kelly is a popular on-air personality, but has found another job that puts her behind the camera. Is this a new direction she plans to go in or will Fox get to keep her for a while longer with a big new and heavy contract offering?
Trump transformation for Kelly.
So what changed Kelly from a face in the Fox crowd to a face that will now cost big bucks to keep in front of the camera? That moment of change happened during her Donald Trump sparring saga when as she moderated the first Republican Debate to air on Fox back in March.
While it may seem that Trump is tossing around quips when he takes the credit for making Kelly so famous, there is some truth in this. She was a Fox News anchor before Trump entered the picture, but was just one of the many pretty ladies graced with a superior intellect who looked good on the screen. Kelly's role as a moderator at the GOP Republican debate showed just how feisty she could be as she walked away from that event with with many new fans and enemies. In any case, she has made a big, big name for herself with Trump's unintentional help.
Two peas in a pod?
In an odd way, she became very much like Trump as far as how she is seen by the general public. You either loved or hated Megyn Kelly after watching her somewhat underhanded method of questioning to Trump during the debate. There's not many folks out there who are just on the fence when it comes to supporting Trump; they either love him or hate him. 
Kelly has become that same type of celebrity and she has can polarize people when it comes her like-ability meter. Folks are either crazy about her or despise the Fox News celeb. So what is the Fox News golden girl's fate? Will she sign on again with Fox News at the end of this contract or go look for greener pastures?
Kelly hops behind the scenes for new venture.
According to "Variety Magazine," Kelly is now honing in on her producing abilities.
She is working with the producer Michael De Luca, who brought "50 Shades of Grey" to the big screen. They are working on a scripted series that will follow the journalists embedded in a campaign entourage as they travel the campaign trail. The name of the show is appropriately "Embed " This isn't just about politics, as it will open a window to some of the debauchery that comes with the journey of the campaign, like "sex, drugs and swing states."
Big names via cameos.
The show will feature fictional characters, but cameo appearances will consist of real-life big name politicians.
The first show is due to kick off on election day, which isn't too far away. This new venture, coupled with the eight figures Kelly was offered for her book, might be all the Fox News star needs. Will anchoring and hosting Fox News be in her future? If not the only hyped-up personality they have left is Bill O'Reilly and he's been blowing off a tune about retiring soon. Their "Fox and Friends" morning show is a ratings grabber, but there's not much left in the evening hours now that Greta van Susteren has jumped ship.
If O'Reilly and Kelly both leave, Fox will have more than their fair-share of problems.
Click to read more
You will watch a video to read the news
or