Kim Kardashian bares nipples, boobs on New York street in sheer top
Like nude Orlando Bloom, KIm Kardashian's public nudity was no nip slip: unlike Anthony Weiner, Kardashian isn't branded a sex offender.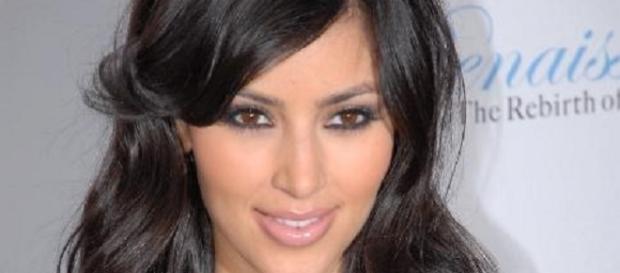 Kim Kardashian, known for her nude selfies, took her nudity to the streets. Kardashian flashed nipples and boobs on a New York street in a braless sheer top. This was no accidental nip slip--Ms. Kardashian-West purposely went nude in public, brassy as you please. And tackiness aside, Kim's public exposure begs that question that if she was a guy, would she be arrested as a sex offender? The actual images of Kardashian in her see-through blouse cannot be shown in this article as they would constitute pornography. Even her nude selfies would violate FCC laws without the black band.
Should women who flaunt their nipples be cited with a public indecency offense?
Call the fashion cops, the indecency squad, or both?
Kim Kardashian has trespassed on good taste in clothing many times. But does baring your breasts go beyond bad judgement? Anthony Weiner landed himself in the seventh level of shame over sexts of his erect penis covered by boxer shorts. There is a public outcry for sexual predator charges to be filed against him. But Kim goes naked in public and all she gets is tsk-tsk from style-watchers? So, yes, Anthony Weiner was sexting and not with his wife Huma Abedin and with his little son in bed.
But, his genitalia was covered. The sext message was privately sent (though the FCC has laws on messaging content of a sexual nature even privately). So how does Kim get away with sexting, sharing nude pictures on social media, and going breasts-out unclothed from the waist up? And consider this--men who are caught urinating in public are arrested for public indecency. They are placed on a sex offender list even though the penis, a sexual organ, was only being used only in its urinary capacity. They may even have most of their member covered by trousers.
Yet celebrities bare their privates publicly, like Orlando Bloom and Kim Kardashian, with no repercussion. 
Legality of Kim Kardashian (or anyone) flashing breasts
There's a huge on-going war over whether or not bare breasts can be shown on social media and if so what constitutes bare. The parts that constitute nudity are the nipples, ostensibly. But are they? Facebook has banned breast-feeding moms who only share images of their babies nursing. The nipples are very much covered by the suckling babies mouth.
Facebook has also banned pictures of women's bare chests after mastectomy where the absence of breasts is the point of the picture. But it's okay for Kardashian (and a lot of other celebs) to bare theirs on a crowded street? 
Click to read more
and watch the video
or