Is Leah Messer heartbroken over Jeremy Calvert's engagement?
Leah Messer's heartbreak has reportedly exploded after her second husband.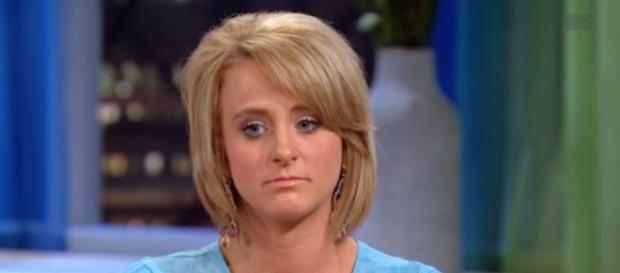 Is Leah Messer devastated by her ex-husband's engagement news? Following an Instagram confirmation last week of Jeremy Calvert's plans to marry his now-fiancee, Brooke Wehr, a report has suggested that the Teen Mom 2 star's heartbreak has exploded. While Messer has not yet commented on the news of Calvert and Wehr's engagement, Radar Online told readers that Calvert has moved on from his marriage to Messer and doesn't care what she has to say about his future wedding. The outlet also revealed that Messer and Calvert have been on the outs for several months. 
Leah Messer dissed Jeremy Calvert during the 'Teen Mom 2' season seven finale and reunion
During the Teen Mom 2 season seven finale episode, Leah Messer was seen complaining to her sister, Victoria, about Calvert's lack of involvement in their daughter Adalynn's life.
Messer even suggested that Calvert had been favoring Wehr's daughter, MaKenna, over his own and slammed him for treating 3-year-old Adalynn unfairly. Then, during the reunion special, Messer took her allegations one step further and told reunion host Dr. Drew Pinsky that she had been struggling to get Calvert involved in Adalynn's life after he chose to move to Ohio to be closer to Wehr and her family. 
Leah Messer and Jeremy Calvert were married for 3 years
Messer and Calvert tied the knot in April 2012 and their divorce was finalized in June 2015.
Following a number of spats on Teen Mom 2, Calvert took to Twitter in late 2014 where he accused his wife of cheating on him with Robbie Kidd, her ex-boyfriend and the same man she slept with just days before marrying her first husband Corey Simms. While Calvert claimed he was planning to divorce Messer at that time, she denied she had been unfaithful and for months, the former couple appeared to be trying to make it work. Then, by spring, Calvert had moved on with Wehr.
Leah Messer and her family are currently filming the next season of Teen Mom 2.
However, at this point, there has not yet been a premiere date set.
Click to read more
You will watch a video to read the news
or