Haryana folk singer Sapna Chaudhary in critical condition after suicide attempt
The singer wrote a 7-page suicide note and said she was harassed on social media for hurting religious sentiments.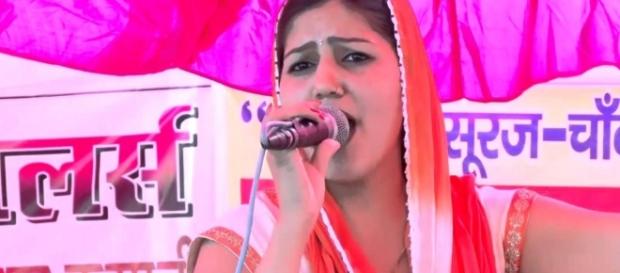 Sapna Chaudhary, one of the most famous folk singers from India who hails from Haryana has attempted suicide on September 04, 2016. She has now being admitted to a private hospital in Nazafgarh, and as per close sources, her condition is not at all stable and is very serious.
Many credible sources to the singer claim that for the past few months, she has been going through the toughest patches in her life, as two cases were filed against her for hurting a Dalit community during a stage show in last February. A depressed Sapna, due to these mental hassles, took such a decision and decided to end her life by consuming poison.
More details about the cases against Chaudhary
Investigative officers in Gurgaon Police Station have registered a FIR and have also formed a special task force to look into the matter. Another similar case was registered against her in Dorgan Mohalla of Hisar, the place in which she performed the controversial show which allegedly insulted a particular Dalit group.
Haryana singer Sapna Chaudhary Death Hoax On Social Media https://t.co/VuWV7eDhfi pic.twitter.com/2R4hrCU8jq

— pushpendra S Rajput (@psrajput75) September 6, 2016
On last July, various Dalit organizations threatened Police for taking extreme protesting steps if a FIR is not being filed against her and the show organizers.
An explanation from Sapna
She wrote a 7-page suicide note in which she mentioned that Satpal Kunwar, who lodged a complaint on her was harassing her on social media.
Recently, the singer gave an explanation stating that the 'Ragini' song was performed on stage by many performers in the past, but during those times, no negativity was there. She also requested her fans to support her during this time of crisis.
Many users in social networking sites too lashed out against Sapna, and her family made it clear that she was totally upset with the obscene comments which appeared on her Facebook page.
A touching apology before the action
Before suicide attempt, she wrote a letter stating that she will not perform this song ever in her career. She also added that she does not want to hurt the sentiments of Dalit, and as a result, a thorough apology has been asked to everyone.
Click to read more
You will watch a video to read the news
or