Barack Obama: The former-president delays the release of his new book
Don't miss our Facebook page!
Like Blasting News page on Facebook: we will keep you updated with all the latest news.
Harry is a new daytime talk hosted by Harry Connick Jr. whose real name is Joseph Harry Fowler Connick Jr. The talk show is produced in association with NBC Universal Television Distribution. Harry premiered on September 12, 2016. The one-hour weekday daytime talk show debuted on the FOX network at 2 p.m. The musician advertised his talk show to be like no other daytime talk show. He described it as being a party in the middle of the day. Connick hosted America Idol for four seasons.
Since that reality show has gone off the air, Connick has some extra time to devote to something else that he loves. The New Orleans, Louisiana native is a singer, musician, and Actor. Now he can add talk show host to his résumé.
'Harry'
On the premiere show, Connick had some very impressive guests to help him kick things off. Academy Award-winner and one of America's sweethearts, Sandra Bullock, appeared as the first guest, along with Russell Crowe.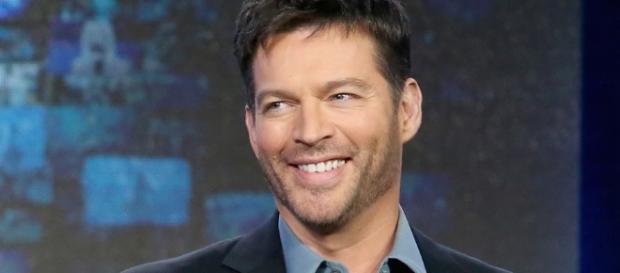 Other guests during the first week of the show include Amy Adams, Renee Zellweger, and Terrence Howard.  The 49-year-old host wants to change the way talk shows are going these days. While Harry is called a talk show, it is a combination of a talk show and a variety show as well. The show is unscripted and unstructured. It is not a traditional talk show at all. There is a segment called "I Got This" where the host shows up at someone's house or workplace and surprises that person by taking over the person's job while the person is sent on a break.
That's why the segment is called "I Got This." Ten of these segments have already been shot which went quite well and will be aired on the show. 
Connick's career
Connick is not new to television or entertainment. He has appeared in many films and television shows. He has sold over 28 million albums worldwide. The Recording Industry Association of America has ranked him among the top 60 best-selling male artists in the United States with 16 million albums in sales.
His other accomplishments include seven top 20 US albums, and ten number one US jazz albums. The versatile musician and singer has had more number one albums on the US jazz chart than any other artist. With talent like that, Harry will more than likely get excellent ratings because of the host and what he brings to the table. Connick says his new show is the most fulfilling thing he has ever done. Are you going to watch Harry?
Click to read more
and watch the video