'Dragon Ball Xenoverse 2': Toyotaro's Manga confirmed. New video revealed
We show you the exclusive news of the spin-off game coming out soon in October.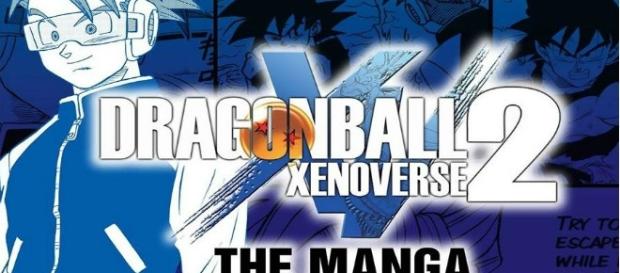 One of the most anticipated games in recent years, which is about to be launched, is "Dragon Ball Xenoverse 2." The game of Bandai Namco is ready for its release on October 28th worldwide. Just minutes ago, we had a new story about this new game, and it is that we will have a collector's edition manga, scripted by Akira Toriyama and drawings of Toyotaro. What is it about this manga? Next, we will be talking about it, and a new video detailing with the story mode, which was also announced recently by Bandai.
The new video released by Bandai Namco
The new video shows us the first missions of the story mode. Our role as a patrolman seeking to preserve and save the story of Dragon Ball, at the hands of Towa, Mira, and company. This new manga announced that comes with the collector's edition of the game will have a lot to do with that story arc of the game. Overall, it will try to present the new patrol boat, which will handle about the time. The former patrolman has become a hero and has left the legacy for a younger one.
As we see in the image gallery, it is now the first page of this manga and cap, in that we can discover that the new patrol's mission is to help Goku in his fight against Frieza on Namek.
Additional information
Perhaps this manga can also clarify what happened between the two games "Dragon Ball Xenoverse," set in the year 850 of the chronology of the series and its sequel "Xenoverse 2" set in the year 852. We talk about Toki City and its change to Canton City. The great argument of Akira Toriyama and the pen of Toyotaro, join again for a new edition of manga that although seems to be a one-shot (unique number) could be repeated with new content or some upcoming releases.
Note:
Recall that the game has not thought of, in principle, added storylines of "Dragon Ball Super." However, we believe that the emergence of some DLCs and even with the addition of Future Trunks, have expanded the story arc of the series.
Below, we leave you the new video supporting this information.
Click to read more
You will watch a video to read the news
or