Dragon Ball Xenoverse 2: Goku Black Super Saiyan Rose is confirmed for the coming game.
The amazing character of Dragon Ball Super series 'Black Super Saiyan Rose, is already confirmed by Bandai.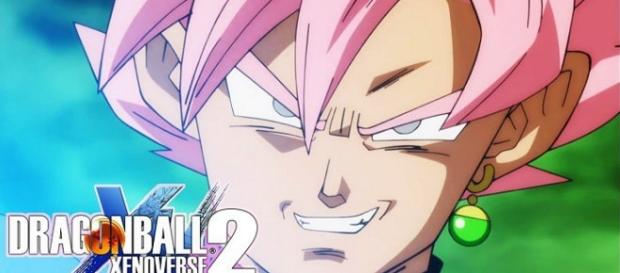 In recent weeks, new rumors have emerged on social networks around the next video-game of the series Dragon Ball XenoVerse 2, which will be released in the coming weeks. As we all know, the company in charge of the launch of this new video game (Bandai Company), announced recently two new developments, which would be included in the game, where it includes a new mode called 'Mission Expert', in which six players will face a gigantic enemy. Also within these new developments, it is the inclusion of Vegeta, and other important characters.
However, today, a source from Japan related with Bandai Company, has revealed new important information -- according to this anonymous source, Bandai has included an amazing new character for this new game to be released very soon. Today we talk about the last details and revelations that emerged recently.
The new amazing character confirmed by Bandai
The new character that has been recently included in this series of Dragon Ball XenoVerse, is the powerful villain of the series of Dragon Ball Super, better known as Goku Black, a character that Namco Bandai announced exclusively for those who set aside the title early.
However, the pressure from the community of fans of Dragon Ball has made the push for the character to be included in XenoVerse 2 without the need for checkout before its release.
Additional information
On the other hand, it has been reported that the Powerful transformation of the Super Saiyan Rose could appear in the half of the game, but not automatically. As reported by iTech Post, in its news portal, which is related to the world of Video Games, users could dispose of it through a DLC, which will arrive after the game becomes available for purchase.
It is worth it to note that the adding of this powerful character to the game is one of the better bits of news to come out in recent memory. Ultimately, this new information is likely to be a welcome update for all anime fans of Dragon Ball.
Note:
Watch the video below, and enjoy the game: