Dragon Ball Super: Goku' new transformation more powerful than Black's
Goku is coming with a new amazing, powerful transformation to confront Black Goku again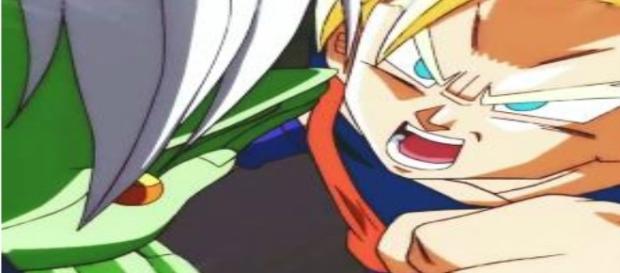 Since the launch of the exciting series of Dragon Ball Super, many surprises have emerged through the revelations emerged on social networks and television media, related to the world of anime. As we all know, there have been many rumors that have sprung up around this new saga of Dragon Ball, especially in each of its charismatic characters.
However, in recent days, these revelations, speculations, and new information about the future of this series have been increasing considerably. In chapters premiered recently, we have been able to enjoy interesting details and impressive fights between the main characters of this series.
Recently we saw the fight between Vegeta and Goku Black, which left us with a bit of sadness because of the defeat of Vegeta, and later in the last chapter corresponding to the last week, we could also see the defeat of Goku, at the hands of this powerful character. Today, it has revealed very important information about the new transformation of Goku, which we will talk next.
The new transformation of Goku
It should be noted that both Goku and Vegeta, were badly wounded in the confrontation that they had with Goku Black last week.
Recent days, it had confirmed the journey of the Saiyans to the future, looking for the senzu, to heal their wounds and to prepare to return to confront their opponent, this time with a more powerful appearance.
A source from Japan, associated with Bandai Company, has revealed that Goku and Vegeta, are already fully recovered, and that after their training, they will return for revenge, with a new transformation called (Super Saiyan blue phase 2), which according to the source, its power would be strongest than their opponent's power.
Additional information
According to what was said by the source, the new powerful transformation of Goku in a (Super Saiyan blue phase 2) is given by a recent merger between him and Vegeta. It is good to note it that this information has not been officially confirmed by Bandai yet. However, this source is very reliable.
Note:
Below is a video to improve this information, together with some theories many massive leaks related to, and surrounding Goku's new transformation, and what might happen in the coming days:
Click to read more
You will watch a video to read the news
or