'Dragon Ball Super': Amazing. Black's true identity was leaked by SJ
Attention to this new and interesting information filtered by Shonen Jump.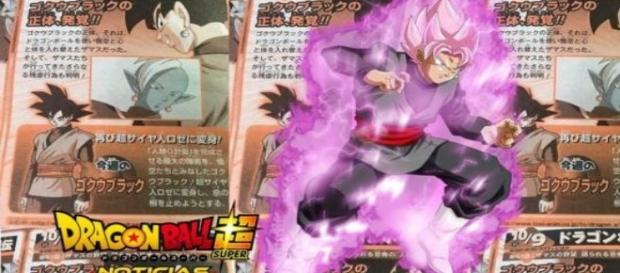 After several months of waiting, it has been revealed -- the identity of Black and his relationship with Zamasu. This is directly related to what we were saying a while ago about Black. Many fans loathe theories and think these are not met in the series, but there will always be room for theory, rumor, and speculation, as that is a big portion of what drives fan engagement. Next, we will be talking about these new revelations and the official synopsis of the next episode.
Synopsis of episode #61 according to Shonen Jump:
Title: The ambition of Zamasu, deadly plan zero is presented
Caption: The true identity of Black Goku
The North Kaio Sama (Zamasu), used the Dragon Balls to change the mind and body of Goku.
The perverse acts that Zamasu and Black Goku were making, also were revealed. Black sees that Goku and company are the biggest obstacles to complete the plan (zero humans), and because of that, he becomes Super Saiyan Rose to finish them.
Black's true identity
It seems that the speculation we did in the last notes turned out to be true, and Black really is none other than Goku. According to the synopsis, we can deduce that it could be Goku of the future because it says that Zamasu asked to change the mind and body through the Dragon Balls.
Zamasu obviously has some connection with Black, allowing him to control him. This brings to mind several theories, mainly the absurd idea that Black was Goten, second the idea (not so crazy) that Zamasu raised the child known as Son Goku, before hitting his head or before traveling to Earth.
What's next?
We can only find out if this Goku, is the one of the present with a few years, or if it is the one who is alive in the timeline #4, which is not known much and which emerged in the saga of Cell.
On the other hand, it's still unknown who is this Zamasu (future or present) which traveled in the future. For now, we have to wait and see what happens in the next coming days, which for sure will be full of drama.