Did Kim Zolciak lie about her husband?
Kim Zolciak's Instagram post caused plenty of confusion about husband's exit from the NFL.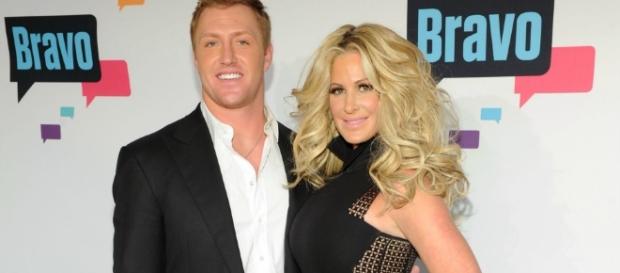 Kim Zolciak commented on her husband's NFL situation over the weekend, where she said that she wished people would have the hearts of children and that someone decided to follow their heart. Many people assumed that Kim said that her husband had decided to leave the NFL on his own and move back to Atlanta to be with his family. However, the NFL is saying that Kroy Biermann was cut from the roster as the team had to remove over 20 people from the final roster and he was cut quickly since he was a new addition. According to a new Instagram post, Kim Zolciak is now revealing that she's constantly feeling blessed and feeling gratitude from her fans, even after her husband lost his job in the NFL.
And her random posts and comments have confused fans.
"Constant attitude of gratitude #Blessed," Zolciak revealed on Instagram, which caused plenty of speculation. But fans only had to go to the NFL website to learn that he had indeed been cut.
"Literally all you have to do is read the NFL website to see that he was cut & Kim is lying. I guess your parents didn't teach you simple reading comprehension," one person wrote, while another added, "KIM LIES! KROY WAS FIRED!"
And some people tried to explain why it simply doesn't make sense that he would quit the team on his own accord, even if he did miss his family.
"He quit football lmao. Listen to what u just said. Why on earth would anyone decide to "quit football".. Especially someone with 6 kids & a tv show that's not doing great?! On the off chance kroy did lost his mind and "quit football" he would have done that LONG BEFORE the last day of cuts," one person pointed out.
Kim Zolciak may need to bank on her skincare line
Zolciak has just launched her own skincare line, so one can imagine she's hoping that this will be a successful product now that they are not making too much money from her husband.
No word on whether Kroy will pursue another team or retire from the league.
What do you think of Kim Zolciak's decision to confuse fans? Do you think she should just set the record straight about her husband?