DBS: this is the great truth revealed about Black Gokú.
Goku Black could still have a new transformation and grow his power even more!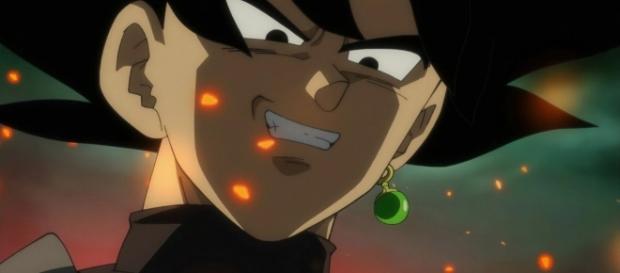 Awesome! By the oficial opening of episode number 59 of the emblematic series Dragon Ball Super, hundreds and thousands of fans in all the universe were left stupefied by the big events that occurred between those SSJ, the disintegration of Zamasu for Bill-Sama, and the seventh universe's god od destruction Bill-Sama, a great feat was accomplished in just a few seconds, and set a new background music for the next official OST of the animated series.
Further plot information
However, one of the most important points to consider after learning of the plot of this episode it is to have succeeded in finally meeting the true identity of of Black Gokú, the current indestructible villain of the saga of the future that could defeat Vegeta, Goku, and Trunks in the blink of an eye.
There is still a great amount of mystery surrounding this character.
Black Goku has passed the limits of the fancied after his conversion in Super Saiyan Rose, however, Zamasu said that Black didn't show his real power, and with that knowledge, he may even exceed his current levels, but they need Son Goku to get their points, as part of the "human zero" plan, it requires that this villain becomes more powerful with the presence of the protagonist of the series.
Black Goku isn't Son Goku, at least that was given to understand during the progress of the next episode number 60, by growing uncertainty in knowing the true identity of this enigmatic villain.
This is the second revealed truth, because it would confirm that this enemy is not at all Gokú. Likewise, the antagonist seems to want to achieve immortality (as Zamasu), but on the contrary, only wanting to get stronger. 
We remind you that the next episode #62 will be released exactly on Saturday October 22. (23 in Japan) in which Vegeta will be the protagonist one more time, and would reveal the true pride of the Saiyan Race. You can see the tittle and a little part of the synopsis here. Will you miss it?
Check out the following video below, and be sure to catch the next episode.