'Days of Our Lives' spoilers; sex addicted professor coming to Salem
Scooter, a math professor, is said to be between 35 and 40 with a big secret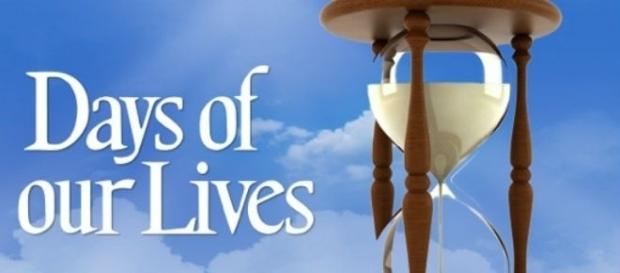 "Days Of Our Lives" has put out a brand new casting call for a new character. The character will come to Salem in the near future. Unfortunately for some, he may bring some drama with him.  According to "Hollywood Hills," the soap is looking for an actor is between the ages of 35 and 40-years-old to portray the new character. The character's name is Scooter, and he will likely be bad news. Scooter is described as a math professor who suffers from sex addiction.
'Days of Our Lives' sex addiction storyline coming
This could mean that a sex addiction storyline is in the works at "Days of Our Lives." However, because of the scary situations that could come along with a professor being a sex addict, it seems more likely that something bad is in the future for one of our favorite Salem teens.
Could Claire possibly get involved with Scooter and find herself in trouble?
Claire is currently attending Salem University, where she'll likely meet Scooter. Meanwhile, she is also without her parents Shawn and Belle at the moment as they are in China due to Belle's new business venture with Chad. It's possible that Scooter could use the fact that Claire's parents are away to his advantage. However, knowing what her best friend Ciara has just gone through after being raped by her step-brother, Chase, it seems that Claire should see some warning signs, right?
Is Scooter actually Steve's son?
Meanwhile, rumors are running wild that Scooter may actually be someone very important to one family in Salem.
As many "Days of Our Lives" fans will remember, Steve Johnson recently learned that he fathered a child with his ex-girlfriend Ava Vitalli. While the two believed that child was dead, anything is possible in Salem. Perhaps Scooter is actually Steve and Ava's son, and that's why he's come to Salem.
If Scooter is related to Steve, this will likely cause more problems for he and his wife, Kayla. Not to mention, their son Joey wouldn't likely take the news well at all. Joey is already on shaky ground, and since he was infatuated with Ava, and eventually killed her, Scooter's presence could mean a huge setback for young Joey. 
Tune in to "Days of Our Lives" weekdays on NBC to find out how it all goes down.
Click to read more
and watch the video
or