Brad Pitt probed by child protection services after allegedly going berserk on private jet
Jolie filed for divorce one day after witnesses say Pitt was verbally and physically abusive with his family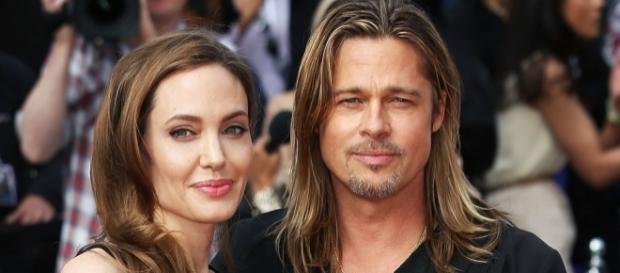 As the celebrity and tabloid world mourn the marriage dissolution of Brangelina, new allegations are surfacing regarding purported destructive and abusive behavior by Brad Pitt. According to news outlets, the 52-year-old actor and producer is currently under investigation by the Los Angeles Police Department and the Los Angeles Department of Children and Family Services for an incident that took place on the couple's private jet last week.
A drinking Pitt became abusive with Jolie, kids
Reports say that Pitt, wasted on booze, became both "verbally and physically abusive" with wife Angelina Jolie and at least some of the couple's six children who were on the flight at the time. Jolie, 41, filed for divorce on September 15 – one day after the incident on the plane.
Jolie asks for custody of the half-dozen kids
Jolie has petitioned for joint legal custody of all six of their children but has also asked the court to consider her the sole parent with physical custody, with Pitt being granted visitation rights. The eldest of their children – the adopted Maddox – is 15. Of the other adopted children, Pax is 12 and Sahara is 11. Pitt and Jolie also have three children together – daughter Shiloh is 10, and the twins Knox and Vivienne are 8-years-old.
Pitt 'saddened'
Pitt, speaking to "People," said he was "very saddened" by the divorce and rumors surrounding his abuse of alcohol, adding that "what matters most now is the well-being of our kids.
I kindly ask the press to give them the space they deserve during this challenging time." Rumors that Pitt had an affair are gathering momentum.
TMZ is reporting that after the couple's jet landed last Wednesday in L.A., Pitt continued his drunken rants, and even tried to take off in one of the fuel trucks left on the tarmac. It's thought that an airport employee, witnessing the scene, tipped off the LAPD and child protective services.
Jolie cited "irreconcilable differences" as the reason for seeking a divorce from Pitt.
The couple was married only two years but had been together over a decade prior. Through her attorney, Jolie said the divorce was "for the health of the family."
According to sources, Pitt has been "devastated" by the divorce filing; he is also furious at being painted as a taskmaster and abusive parent, a drug and alcohol addict and a rampant marijuana smoker. Of the latter, Pitt himself has openly discussed his battle with weed, dating back to the early 1990s.