'American Horror Story' Season 6 spoilers: are the characters actually dead?
Roanoke's big Season 6 twist will completely shock loyal viewers of the show.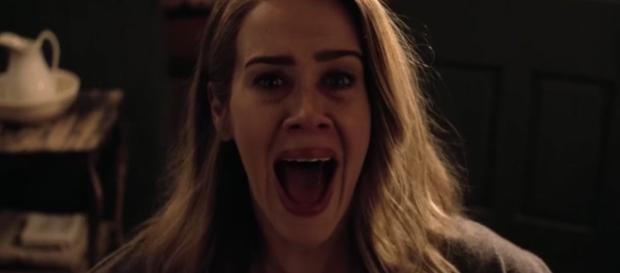 "American Horror Story" Season 6 has been the most talked about of the series, and it's mostly because of the mysterious nature behind it. Season 6, which is being called "Roanoke," is leaving viewers confused and searching the internet for spoilers to help them figure out the answers to their plethora of questions about the new season. While not much is known about "Roanoke" just yet, it has been confirmed that a huge twist will be coming mid-season, and that fans will go completely nuts when it happens.
Sarah Paulson teases fans
Actress Sarah Paulson, who is currently portraying the dramatized version of the character Shelby on "American Horror Story" Season 6, says that fans will be shocked when they find out the big twist that is coming in a few weeks. Sarah, who is beloved by most "AHS" fans, says viewers will be completely taken aback by the plot twist. Fans are now trying to figure out exactly what is about to go down on the creepy FX series. However, considering the amount of secrecy around "Roanoke," it doesn't seem likely anyone will crack the code.
Are the characters all dead?
Meanwhile, theories about the big "Horror Story" shake up have already started to emerge. One theory is that the main characters of Shelby, Matt, and Lee are actually dead and are telling their stories as ghosts. Perhaps in a video recording made by Dr. Elias Cunningham, who is also presumed dead. Elias has been seen via video recordings in both episodes of Season 6, and could prove to be a very important character. Could the twist be that Dr. Cunningham has interviewed all the spirits who have lost their lives due to living in the Roanoke house? That certainly would be an interesting concept. 
'Roanoke' theories are running wild
Meanwhile, another theory about "American Horror Story: Roanoke" is that the second half of the season will be about a whole new set of characters.
Will fans find out that Matt, Shelby, and Lee's story isn't exactly what they want us to believe? The suspense is killing fans, and they can't wait to find out what will happen as Season 6 progresses on FX.
Click to read more
You will watch a video to read the news
or