Z Nation coming soon with a flash-back movie event prior to Season 3
For anyone who has been missing the "other" zombie series, the good news is it's coming in the fall and apparently it will be "Cray-Z."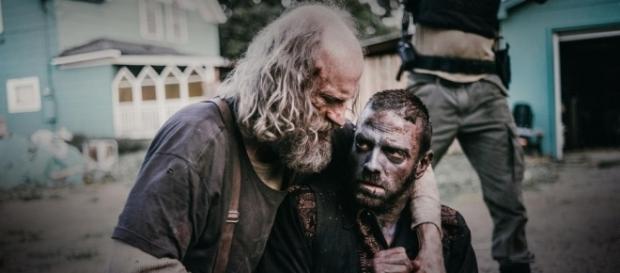 Fans have been waiting impatiently for Z Nation to return and the good news is this quirky alternative to The Walking Dead is coming back to the Syfy channel with a bang. Filming started for the third season back in May this year and now the 15 episode season will be coming soon. Dan Merchant, the co-executive producer and director for Z Nation, recently posted on his Facebook page to announce the season three will start with a two-hour flashback movie event to be screened on September 16. Following this, the full 15 episode season will be set to start on September 23. Merchant is the one who coined the term "Cray-Z" about the new season.
ZNation To Kick Off Season 3 With A Moviehttps://t.co/yHnCGU2kF4#ZNation #zombie pic.twitter.com/jLgecMzXd9

— HorrorFuel.com (@ZADF_ORG) August 2, 2016
Z Nation flashback movie
As reported by Horror Fuel, the Z Nation flashback movie will be set before the finale of season two to remind viewers what happened at the time and to allow fans to discover more about who the gang will be facing up to in the new season on Syfy.
Anastasia Baranova (better known as Addy) joked that they are starting to refer to the movie as their own version of a Doctor Who Christmas special – a little "Apocalypse special." She said the cast is going back in time and there is a story "in and of itself," but that the movie also sets up what will happen in the new Season 3.
TV Insider quoted Karl Schaefer, series creator, as revealing there will be a whole load of new twists and turns for the iconic Murphy character (played by Keith Allan) and for the rest of the gang.
Schaefer explained that Z Nation is built on unpredictability so that viewers can never tell what is going to happen next. There will, however, be a lot of zombies and plenty of gore, but Murphy will both look and behave in a whole different way.
Citizen Z will be back in Z Nation season 3
For those who miss Citizen Z (played by DJ Qualls), who left the NSA's Northern Light project last season, the good news is, he will reportedly be back in the new season and may get closer to the team at some stage.
Murphy's daughter Lucy will feature too and according to Schaefer will continue to age quickly. He said she will have a very dramatic storyline in season 3 with a heavy emotional impact on Murphy and the gang.
In the meantime, stay tuned for the two-hour movie special on Syfy on September 16 and enjoy the trailer included below.