Small and veteran owned business products featured in blockbuster "Suicide Squad"
Veteran Owned V&B Ltd. Gets Their Clothing Brand Featured in "Suicide Squad"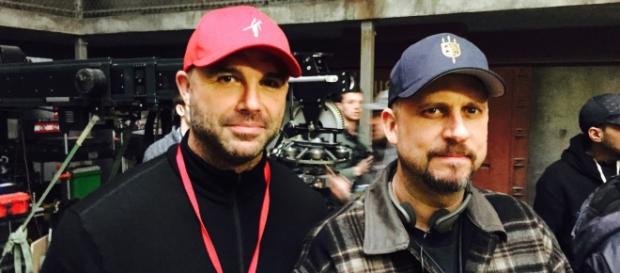 This is good news for former Navy SEAL, current Firefighter and military advisor in Hollywood.  Business owner Kevin Vance  just earned another medal in the world of his many impressive accomplishments. 
Merchandise featured in a summer blockbuster
His V&B Ltd hat just got featured in "Suicide Squad". The lead character in the film, Rick Flag (Joel Kinnaman), wears the hat in a few scenes and it can't be missed. David Ayer directs the film and he thought the hat would be fit the TaskForceX , anti-hero wrangler, whose resume also includes being highly trained in armed and unarmed combat.
Significance of the hats
"Rick Flag" hails from the SpecOps world and has mastered his tactical and strategic skills.
Ayer is also a former Navy man and he has worked with Kevin Vance on numerous projects. Maybe he thought the V&B Ltd. Hat would add more authenticity given the origins of Vance's Veteran owned brand?"  It was a bit of serendipity and some luck, David's part to support the V&B Ltd. Brand the way he did. We had our hands full accessorizing all of the weapons and affixing all the gear for the film to make sure we fit Dave's vision and kept things authentic where they needed to be. All the things we needed to address on film from actor training, gunfight choreography to attaining the right gear, Dave's use the V&B Ltd. Hat was a great nod.A lot of folks on set took to the logo, its significance and look what happened.
A new look was born
After that, Kinnaman's character was born. We saw fans noticing the hat so we quickly launched our site so fans can grab a piece of memorabilia.
It's a big deal for us. And, a portion of the proceeds from sales will go to various Veteran causes." says Vance. This isn't the last you'll hear from Kevin Vance, nor his V&B Ltd. brand. Workwise, he just finished consulting on Brad Pitt's "War Machine" for Netflix. The clothing line has plans to expand into its own movement. It's "For those that don't look away. Who do right, struggling alongside others, experiencing the full spectrum of what life can offer–and the few that continue to push further, day today, fighting the good fights reworking, rebuilding and reshaping the world around us. Those who set in motion the gears of change. "Work hard, take care of each other. The world has moved so far away from this now that everyone's heads are in their phones", says Vance. You've got to admire this man. He's one of the toughest men in the world who's seen worse of humanity and he wants to continue to give back to his country in new ways. #Celebrities #FilmFestivals #Movies