Revolving door atop CAC unlikely to stop spinning anytime soon
For the sixth straight week, the Country Airplay Chart features a new Number One song.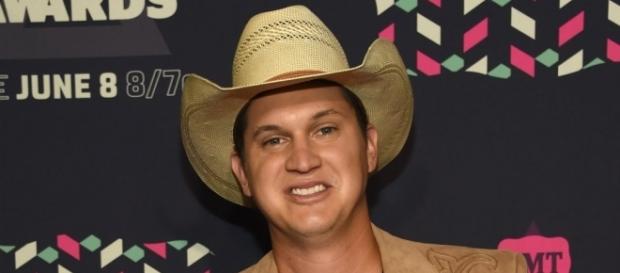 For the sixth time in as many weeks, the Nielsen/Broadcast Data Systems (BDS) Country Airplay Chart (CAC) features a new Number One song.  Last week's ultra-contemporary "Fix" by Chris Lane is replaced by the unusually traditional "Head over Boots" (Boots) by Jon Pardi. 
New Number One will replace Pardi next week
Also, with Boots having fallen to number three just one day into this week's Mediabase's tracking period, either Dan + Shay or Sam Hunt seem certain to take over top spot on next week's CAC, which will make seven Number Ones in seven weeks. In addition to Dan + Shay and Sam Hunt, the other two songs in the Top Five are also slowly increasing in audience.
 This means neither Dan + Shay and/or Sam Hunt look likely to repeat on top of the CAC.  So, the revolving door atop the CAC is unlikely to stop spinning anytime soon.
Chart-topping audience totals also down for sixth straight week
Audience totals for the Number One CAC song have also fallen for the sixth straight week.  Here is a list of those music artists/Celebrities, and their impressions levels, chronologically from five weeks ago through this week:
Jason Aldean – 50.463 million
Carrie Underwood – 48.908 million
Chris Lane – 45.856 million
Jon Pardi – 43.210 million
As a point of reference, five weeks ago FGL's HOLY sat at number three with 43.220 million impressions, or about 10,000 more impressions more than this week's Number One song.
Top 30 Country Airplay Chart for the week ending 14th August
According to Nielsen/BDS, a musicindustry powerhouse, these are the Top 30 most listened-to songs at Country Radio for the week ending 14 August.  This chart ranks the songs by the provided audience totals (in millions), and combines current and older titles together.
Head Over Boots – John Pardi – 43.210 – Wk. 1 at No. 1
From The Ground Up – Dan + Shay – 42.407
Make You Miss Me – Sam Hunt – 42.040
American Country Love Song – Jake Owen – 39.571
Peter Pan – Kelsea Ballerini – 38.300
Fix – Chris Lane – 38.288
Record Year – Eric Church – 33.611
HOLY – Florida Georgia Line – 31.236
Different For Girls – Dierks Bentley/Elle King – 28.702
You Look Like I Need A Drink – Justin Moore – 28.359
Church Bells – Carrie Underwood – 27.816
She's Got A Way With Words – Blake Shelton – 25.812
Lights Come On – Jason Aldean – 24.709
Wasted Time – Keith Urban – 23.808
Somewhere On A Beach – Dierks Bentley – 22.490
Rock On – Tucker Beathard – 20.987
T-Shirt – Thomas Rhett – 20.550
I Know Somebody – LoCash – 19.413
Castaway – Zac Brown Band – 19.342
Running For You – Kip Moore – 19.197
I Met A Girl – William Michael Morgan – 19.001
Setting The World On Fire – Kenny Chesney/Pink – 18.993
It Don't Hurt Like It Used To – Billy Currington – 17.937
Without A Fight – Brad Paisley/Demi Lovato – 17.408
Middle Of A Memory – Cole Swindell – 17.253
Move – Luke Bryan – 17.173
Think Of You – Chris Young/Cassaddee Pope – 16.952
Vice – Miranda Lambert – 16.086
Snapback – Old Dominion – 15.612
Die A Happy Man – Thomas Rhett – 15.541