New Comics: Suicide Squad's Harley Quinn begins DC 'Rebirth' series—'Lady Killer' returns
DC Comics issues 'Harley Quinn: Rebirth' #1 while Dark Horse Comics starts new 'Lady Killer' series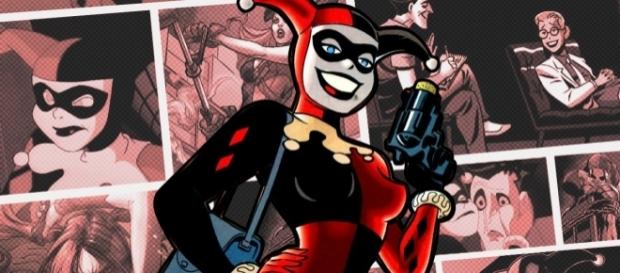 Since her break-out role in The Wolf of Wall Street, Margot Robbie has taken Hollywood by storm. Undeniably one of the most attractive women in film, she takes on the role of Harley Quinn in this weekend's Suicide Squad movie, the latest installment in the DC Extended Universe film franchise. As the most popular and marketable character traditionally associated with DC Comics' most dangerous black ops unit, Harley Quinn's character could be to the DCEU what the antihero Deadpool has become to the Marvel Comics-based X-Men film series.
Taking advantage of all the Suicide Squad movie publicity, DC Comics decided to release new comic book series for both Harley Quinn and Task Force X. While Suicide Squad: Rebirth tells the story of how Colonel Rick Flag became the leader of the Suicide Squad, Harley Quinn: Rebirth takes a closer look at the life of Gotham City's most seductive villain.
Harley Quinn: Rebirth #1
For anyone unfamiliar with Harley Quinn, Rebirth #1 catches you up to speed in one issue. The story begins by Harley getting her flirt on with Poison Ivy at a spa. From there, she heads to a party at Coney Island that was essentially a walk down memory lane. Quinn explains how she went undercover at Arkham Asylum and fell in love with The Joker. Her buddy Big Tony Delfini was on hand with a beaver, rooster and wiener dog in tow. Her "freakfest" friends include Frankie & Johnnie, Queenie, Eggy and Goat Boy. She introduces the readers to her Gang of Harleys and to her Skate Club Sisters. And, of course, her dear friend Power Girl.
After the homecoming party, she is visited by Deadpool-spoof Red Tool and their friend Jimm Salabim, a former genie-in-a-bottle forced to adapt to life as a New Yorker.
Red Tool and Tony are at Quinn's side as they fight off a swarm of humans (and a few animals) that have been turned to zombies after eating hot dogs that were accidentally made with the remains of a dead alien who had recently crash-landed in Oklahoma.
Lady Killer #1
Not unlike Harley Quinn, Josie Schuller of Lady Killer is an attractive woman with a penchant for murder. Dark Horse Comics released the first five-issue Lady Killer series in 2015. It was met with such success that they brought back the character who might best be described as a cross between a Stepford wife and a sociopath. The new five-part series begins with Schuller trying to sell goods to other housewives at a Tupperware party. When she is left alone with the two rude, ungrateful hosts, she murders them both with a hammer and an electric bread knife. As the comic book ends, she returns home to her loving (and unsuspecting) husband and family.
Got some new comics bright & early this morning at @capeskafe #HarleyQuinn #SuicideSquad @DCComics @DarkHorseComics pic.twitter.com/5SYCsg6Bpf

— Dustin Murrell (@otheaudacity) August 3, 2016
Suicide Squad movie
While there are no plans to adapt Lady Killer for the silver screen, Harley Quinn can be seen in this weekend's Suicide Squad film.
With Kiersey Clemons already pegged to play Iris West in 2018's The Flash, Margo Robbie officially has competition for being the most attractive female in the DCEU. While dedicated DC fans are likely to see a very late Thursday showing, Suicide Squad officially hits theaters nationwide on August 5.
Click to read more
and watch the video
or