Jessa (Duggar) Seewald announces that she's expecting a second child
The star confirmed that she's now expecting baby number two with husband Ben Seewald.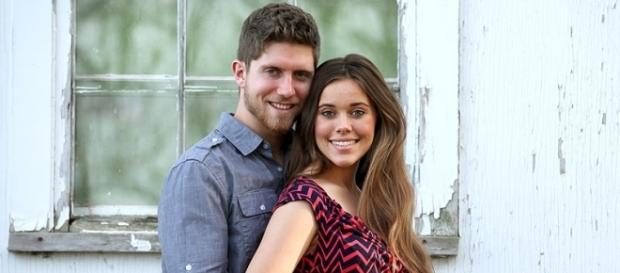 Jessa (Duggar) Seewald, star of the canceled TLC hit 19 Kids and Counting and a spin-off show Counting On, has confirmed that she is pregnant with her second child after weeks of speculation. Rumours of a second pregnancy began to circulate after pictures of Jessa with what looked like a baby bump began to make the rounds on the internet, and the couple confirmed the news in a video posted on TLC's website. Their first child, Spurgeon Elliot Seewald, will turn one on November 15th of this year. The quick addition to their family comes as no surprise to fans of 19 Kids or Counting On, since Jessa and her husband come from a community that encourages large families and discourages the use of birth control.
Jessa's family, the Duggars, have faced a lot of criticism for this practice, as well as for their ultra-conservative beliefs regarding how children should be raised. 
Controversy and 'Counting On'
Before the cancellation of their popular TLC show, Jessa's family faced a lot of controversies that began to rapidly change the way media and fans thought of the show and the large Duggar family. First mother Michelle Duggar, who birthed 20 children and is a big proponent of the 'leave it up to God' method of birth control, was hit with criticism after her 19th child was born very prematurely and her 20th pregnancy resulted in a late term miscarriage.
The family was rocked with controversy again after it was found out that oldest child Josh Duggar, who is married with four children of his own, molested several of the young girls when he was a teenager, including sisters Jessa and Jill. Both sisters publicly defended their brother until it was also found out that Josh Duggar had been cheating on his wife Anna through the website Ashley Madison, which is set up to help married people have affairs.
19 Kids and Counting was finally pulled from TLC's lineup after this revelation, and Josh Duggar was sent to a Christian rehabilitation program.
Jessa, her sisters, and his wife Anna, confront these issues on Counting On, as well as Jessa's first year of motherhood. The other Duggars are also sometimes featured on the show, including parents Jim Bob and Michelle.