Dragon Ball Z: the film that was banned, finally it was aired
The film in question was entitled 'The Legendary Power,' here is the real truth.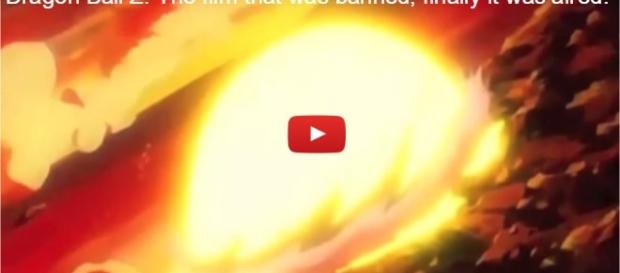 Undoubtedly, the movies of Dragon Ball Z have been wonderful. However, many people question that some of its movies contain scenes not suitable for young audiences or adolescents today. An example is the case of Gohan, who was 4-years-old, appearing drunk in the film 'Junior Garlick', or those two very controversial chapters of the battle between Spopovich and Videl.
The Universe of Dragon Ball Z
It turns out that in the universe of Dragon Ball Z, something incredibly powerful occurred in July 1992.
As we all know officially, the movies of Dragon Ball Z were premiered every four months, but there was an amazing fact which, was unknown to many. The last film pertaining to the saga of the androids was the most powerful warriors, which was released on March 7 of that year. Then came another new film (the big three Super Saiyans), released in November of the same year. Now comes the next question.
Why was the film not released in July?
After the movie had not been released at the expected time, many rumors surrounding this highly anticipated film circulated.
Many claim that the postponement of it, was because for seven months without a new movie, it was developing the fighting of androids, but this does not make sense because the majority of the films in this series do not respect a storyline of this series. But, although many today are unaware, in July was released a new movie, but only aired on television.
The movie
In this film of 40 minutes, Goku, Vegeta, Gohan, Krillin, and the Future Trunks', who were the protagonists, must face a strange powerful character of a very distant planet and a Saiyan woman. This story begins with Goku and his friends at Kame's house, minutes later descends from the sky a tall, and a muscular man with a headscarf who communicates with Goku, that both he and Vegeta, Napa and Raditz should come to a planet with the legendary Super Saiyan.
Later, Goku met the Super Saiyan Legendary, a strange woman with an amazing, powerful appearance and a strange voice. This mystery woman was called Ika. Goku, Vegeta, Gohan, and Krillin decided to face this incredible character but, at first she was too much for then. In the end, they added their power together and finally beat her. It was due to the violence that this film was initially banned.