'Dragon Ball Super': Zamasu. the new filtered information
The Shonen Jump magazine has recently revealed new information about the future of this character.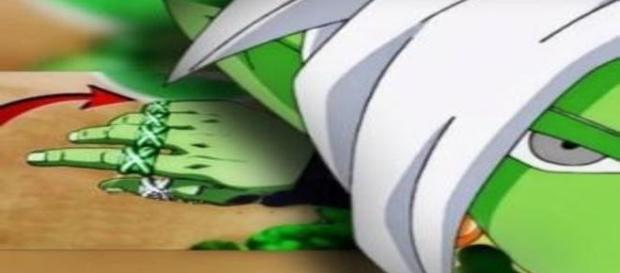 Following the successful opening of chapter 53 of Dragon Ball Super, theories, speculations and news do not stop. 
A few moments ago the magazine V-Jump has revealed new information about the future of one of the antagonists of this series. Here we disclose the information provided.
The source
As we saw in episode 53 of Dragon Ball Super, Zamasu has an ideology and thoughts which are not good to humans. After the visit of the gods of destruction accompanied with Gokú, Zamasu ended up realizing that he must implement a plan to eradicate the humanity before they get even more power. 
The magazine Weekly Shonen Jump revealed, a few hours ago how Zamazu would undertake his way to his goal which is to destroy all existing humanity.
The plot
The information provided reveals that Zamasu failing to steal a single ring of the time would steal the five rings to control the time of his own way. 
After stealing the rings also he would murder his master, understanding that he is the only creature that stands in his objective which is to eradicate all the existing humanity. 
Besides this, it is revealed that Zamasu will travel a thousand years into the future and it is estimated that across this trip, he will not only keep his macabre plan of eradicating all the mankind, also he would increase his hatred and desire for revenge. 
According to this information, it is estimated that after this long and profound journey, that would make this young supreme creature, he would take the terrible decision of creating to Black Goku and that later he would take over his body, although the latter information is not official, only we estimate what could happen.
What next
The information provided by this source, as usual, is fantastic and so helpful to follow us into the world of Zamasu and the creation of Black Goku.A
A, as we could say we know what has been its origin about, but still unknown the methods by which it was created and of course there is a lot of news for knowing and sure many characters will come revealed!
Note
Below is a video to improve this information together with some theories in which you can see many massive leaks, so that you can clear your doubts generated around Black's true identity and these new characters, and what might happen for the next days.
Enjoy it.
Click to read more
and watch the video
or