'Dragon Ball Super ': the strongest character of the 12 universes
After the premiere of the episode 55, we analyze the new character which has an abysmal power.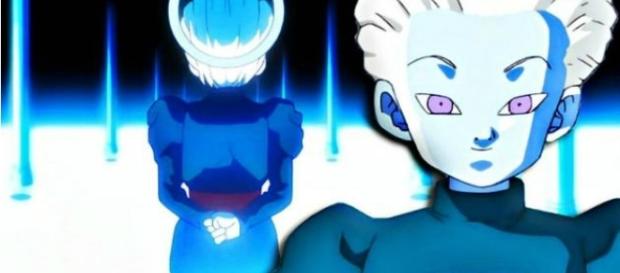 Undoubtedly, chapter 55 of Dragon Ball Super has been extremely revealing as it has given us the long-awaited information about the new character that we had shown in the progress of the previous episode. While there has been much speculation about this strange creation, after the premiere of the last chapter, today all those doubts were clarified.
The character
This character is called Daishinkan, although his real name is Shinkan. He has an abysmal amazing power, which is absolutely bigger than Wiss and Vados' power together.
During all series of Dragon Ball Super, there have been many rumors on his appearance. There were many sources, which were filtering new information related to this character and his strange personality.
His power
It is worth mentioning that Wiss said that this character has the power to be the biggest fight of the 12 universes. Yes, as you heard, this incredible creation has dethroned Wiss and Vados and has become the most powerful character known so far in the series. This is the more powerful creation created in Dragon Ball Super, although there are many sources, which have said that Zeno is more powerful than Shinkai, as this has been its creator.
We recall that Goku, referred to this character, saying that it sends an incredible power without even moving. Something very impressive by this deity.
His role in this series
Regarding the role, the high priest would be in charge of the masters of the destroyers' gods of all universes, it is possible that he trains them. Without a doubt this character will play a very important role in the series, he could train Gokú in the future, something that  fans would surely look forward to seeing. On the other hand, the voice actor who would play the role of the high priest Daishinkan will be Masaya Takatsuka (this renowned actor formerly participated in animated series such as One Piece, Inuyasha, and Yu-Gi-Oh, among others.
Note
Below, there is a video verifying all the information on this new and exciting character: