'Dragon Ball Super': Shocking. Bill's death is revealed in the Future Trunks' Saga
Analyzing, the new filtered information revealed recently, which confirms the death of this character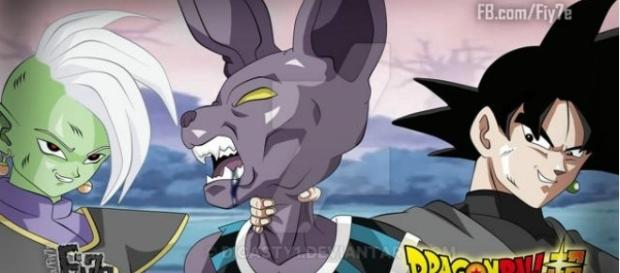 After, a long week without watching the beloved series of Dragon Ball Super, we are just one day and a half of having a new chapter of this spectacular anime that has fascinated the entire planet. The agony of having a new chapter of this series is coming to an end. It is a reality that the last week was a sad week, for all fans of Dragon Ball Super, which use to enjoy every chapter released every Saturday. However, the inability to see the chapter, which was postponed last week does not mean that everything is over because without no doubt this week has been full of rumors, revelations, questions, and answers, surprises and more.
Bills' death revelation
In the filtered fragment of the manga, which was revealed just a few minutes ago, Whis, mentions that the Kaioshin and the God of the destruction of the universe are united, and if one of them dies, the other will do too. With this revelation, Whis, notes that Bills', who belongs to the Future Trunks' Saga is dead since it Trunks' also revealed that the Kaioshin that helped him to defeat Babidi, an evil alien wizard, was eliminated by Dabura. Some fans think that this is a contradiction to what was experienced in Dragon Ball Z, but they are completely wrong.
Kakarotto
In Dragon Ball Z, it is true that the ancestor Kaioshin died after spending his life to Kakarotto, however, the old Kaioshin was no longer linked to our universe, because this title was delivered after the old man was locked in this series, so that is why the God of Destruction Bills', has not died in our present.
So, with this information that was leaked, it clears all doubts on Bills' fans and the reason why he had not beaten Black' the Future Trunks' Saga.
What next?
This great revelation surprised that the Kaioshin and the God of the destruction of the same universe are together.
It is not known certain yet what really would happen in the next episode. For now, we have to wait until Saturday so that we can improve more the information. 
Note:
We remind you that tomorrow there will be Super Dragon Ball, at the same time for the same channel always.