'Dragon Ball Super' confirmed until 2020?
Here we share the latest news regarding the Dragon Ball franchise and its future.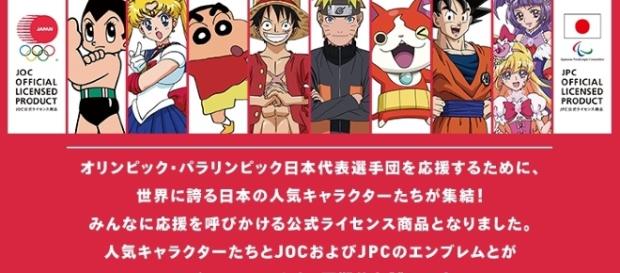 Many of us didn't like the fact that there was no mention of Goku or Dragon Ball during Rio 2016's Closing Ceremony, where the Japanese Prime Minister appeared dressed as Super Mario. Tokyo 2020 offered us a preview of the next Olympic Games, and there was a video that included some anime and video game characters, like Pac Man, Hello Kitty, Doraemon and Captain Tsubasa, but no mention whatsoever of Goku or some other characters. Nevertheless, the handover of the Olympic flag was a remarkable one, as we know that Japan is constantly associated with technological innovation. 
Dragon Ball and Tokyo Olympics
Now, the official Olympic Shop is selling a lot of licensed products with characters from Naruto, One Piece, and even from Dragon Ball Super.
However, characters from Sailor Moon and Captain Tsubasa are also included and both series ended a long time ago, even though it's said that there will be a new season of Captain Tsubasa in order to promote the 2018 FIFA World Cup that will take place in Russia, and it wouldn't be a bad idea to last until 2020 to promote the Olympic Games. The fact that Dragon Ball Super is included in the official Olympic merchandise makes us think that the series will last a few more years, but how can we be so sure of this? Well, unfortunately, we can't, but there's no denying that it could be very useful for the franchise to remain active until 2020 when Japan will be getting a lot of attention and people will be buying their products.  It's really something to take advantage of.
What about the timeline until 2020?
If Dragon Ball Super lasts until 2020, we could expect 14 more sagas and something like 250 episodes, it's definitely possible. During the first year of the series there were 3 and a half sagas, so it makes sense. There must be something more, we are sure about that, it wouldn't make sense for Akira Toriyama to write a manga and have the anime aired on TV just for 1 or 2 years. It would be great to see what happens in the future, especially after the year 784, when Goku meets Uub.