Dragon Ball Super: Black Goku's true identity and Vegeta's destiny
We show the exclusive new Shonen Jump's synopsis for episode 57 of the series.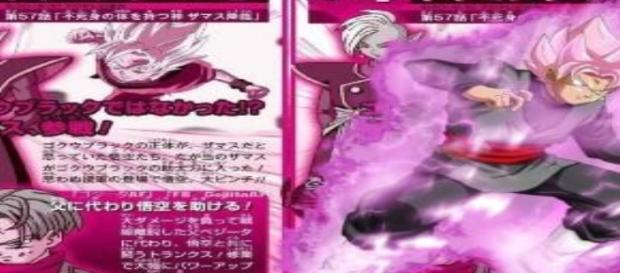 As usual every week we bring you the official synopsis of Shonen Jump to the next chapter of the series. This time may look obvious as far as the official synopsis goes, but actually, if we analyze it carefully, it has a lot of important information on the identity of 'Black' and the destiny of Vegeta. Would Vegeta still be alive in episode 57?
Official synopsis
According to information revealed by Shonen Jump, the next episode of the series, will take the name of (The arrival of the immortal God Zamasu) and on this occasion the advent term is used very commonly to name the coming of the Gods from the heavens.
Official summary
As Goku and his friends had assumed that Zamasu was Black's true identity, now, Zamasu himself has come to the aid of Black Goku. This unexpected reinforcement puts Goku in a completely difficult situation.
What would happen to Vegeta?
Well, Vegeta is removed from the battlefield after suffering serious damage, Trunks arrives and takes his place to fight alongside with Goku, immediately he shows his power, which has increased greatly through training so that both together add their powers to face their powerful opponent.
As we can see two important facts are revealed. Vegeta will not die, but he will leave the battlefield, Goku obviously does not give him the Senzu seed. Trunks will take his place as seen in the advancement of the next episode and goes to face Zamasu. Unfortunately, it doesn't say anything about the immortality of this God, but it makes it clear that he and Black are completely two different people. The big question that remains is whether Zamasu is the version of the future of Trunks or if he is the version of the past that has managed to go to where Black is now.
What is next?
According to what was said in the synopsis that reinforces the idea that Black and Zamasu are two different people, so that Zamasu could be in the timeline of Trunks. Somehow, Zamasu and Black are allies and it seems that this God of destruction has some power or some management over Black. However, we must wait to see what will happen next weekend when the series returns with another new chapter.