'Dragon Ball Super': Black, Gogeta, Broly and Vegeta. Together for first time
A new game shows us our favorite characters together for the first time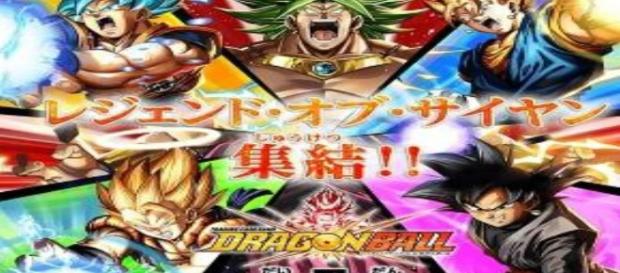 Throughout the story, hundreds of Dragon Ball games have made their appearance, and now one of the most popular of them just completed its first year of being launched. This is a game for mobile and considered one of the best known before; this is the game called IC Carddass Dragon Ball which is ready to receive the new characters as Zamasu, Black Goku, Vegeta, among others.
The new game
This new game was discovered this weekend during the episode 55 of this series, in fact, the official website presents sixteen points in the peculiarities of IC Dragon Ball Vol.5 Carddass. For now, most of the images are shaded, but every Friday, one such feature is disclosed to the public.
This is the first time that we'll see these characters within a game of this amazing and wonderful series.
In the elements that are in shadow which have not been released yet and who will be in the first weeks of September, October and November are hidden characters of Dragon Ball Super, which seem to clearly integrate this Volume 5, and we can recognize several of these.
The new characters in the game:
Super Janemba
Gogeta Super Saiyan
Black Goku
Zamasu
Broly (Normal)
Broly (Super Saiyan Legendary)
Vegeta (Normal)
Vegeta (Super Saiyan Legendary), and many others, which have not been disclosed yet.
The IC Carddass Dragon Ball Vol.5
This new generation of Dragon Ball card games published by Namco Bandai has come on the market on 19 September 2015 and, it made us discover the first IC Carddass Vol. 1, through a first trailer. These new generation cards have the unique ability to communicate with computers, phones or tablets iOS, and Android through a built-in NFC chip on each card.
Its maps will be developed, and you can practically play on PC, smartphones, and tablets using a virtual landscape with players around the world.
For now this game is unique of Japan, but we still hope to get it soon when they put it available on app store games. So that if you like Dragon Ball games, be sure you will love playing this game.