Dragon Ball Super: Black and the new Super Saiyan Pink Transformation
Analyzing the new information revealed of Goku Black and his new possible transformation.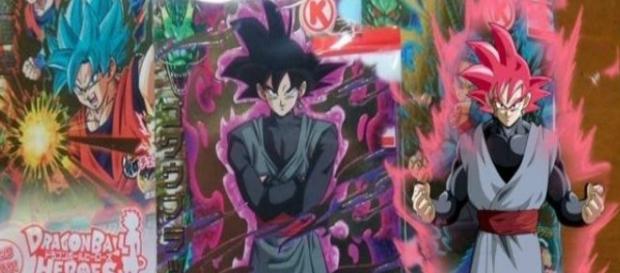 Certainly, in the last few weeks, we have been receiving a lot of information about everything that has been happening, including new predictions of what we might expect from Dragon Ball Super, but this week has completely been a week full of confusion.
Happening now
According to new information revealed recently (filtered by The Weekly Shonen Jump magazine), and the last synopsis shown recently, 'Bandai Company' will release a new Manga of Dragon Ball Heroes showing us what would be a new transformation of Goku Black, into a Super Saiyan Pink, and according to the leaked news it will be pretty soon.
These recent revelations have caused astonishment to all fans of the Anime World in the social networks. After these new events, hundreds and thousands of users are waiting eagerly for the official release of the new upcoming content.
The plot
The new Dragon Ball Heroes Manga "Dark Demon Realm Mission" would be the official title name. It will be upcoming on the next September 2016 of this year by the popular (Jump Saiko magazine), and it will be illustrated and created by Yoshitaka Nagayama. The recently leaked video has also shown part of the plot of Black, who would face Goku in the future. Although it belongs to the next video-game of the series of Dragon Ball Heroes. However, there is no doubt that it could be happening very soon in the animated series.
The Super Saiyan Pink
Other news about this new Manga will be the inclusion of Goku Black who would have a new transformation into a Super Saiyan Pink (which would be the strongest character ever seen before in the Dragon Ball story. The leaked information about this new character could be unofficial, although, in Japan, there are many cards showing Goku Black in a pink color holding a pink Aura which looks a Black that's even stronger.
Note
Below is a video with some theories in which you can see many massive leaks so that you can clear your doubts generated around these new characters, and what might happen in the upcoming days.
Click to read more
and watch the video
or