'Dragon Ball Super': bad news confirmed for this weekend
The Japanese television confirmed what the Dragon Ball fans didn't want to hear.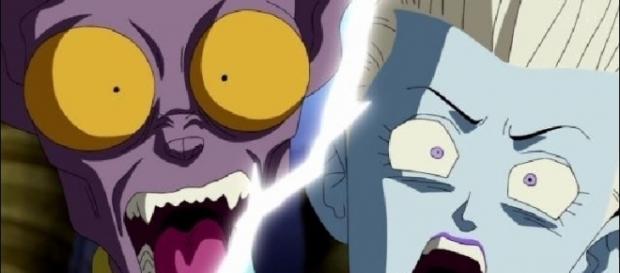 As soon as the last episode of Dragon Ball Super ended, there was an announcement regarding the TV schedule of Fuji TV for the next week. Before the airing of the most recent episode of the series, it was believed that there won't be a new episode next Sunday (Saturday in other parts of the world). Finally, Fuji TV has confirmed the rumor.
No new episode this weekend
The Japanese channel has announced that there won't be an episode of Dragon Ball Super this Sunday due to the Olympic Games in Rio.
This also means that there won't be episodes of some other shows, like One Piece for example. So unfortunately for the Dragon Ball fans, this weekend the Japanese channel will have a special broadcast of the Rio Olympics in order to show the performances of the Japanese Olympic team, that is always very successful in these kinds of competitions. As the Olympics are held in Rio de Janeiro, Brazil, there is a significant time difference with Japan, which is not convenient for the Japanese audience, and because of this a lot of TV shows had to be rescheduled, so we have to wait at least one more week to finally see the episode 55.  Fuji TV didn't show the promotional image for the next episode, and even the typical synopsis of the Japanese magazine Shonen Jump hasn't been leaked, which made us believe even more that there won't be a Dragon Ball Super episode this weekend.
What's next?
However, not all is bad news. At the end of the month we will have the chance to enjoy the episode 56 that looks very promising because it will show the new transformation of Black, and also one day before, an extended edition of the movie "Resurrection F" will be airing on Fuji TV. This extended version of the movie will have a bigger focus on the future version of Trunks, showing his perspective in his battle with Frieza, as it was confirmed by Toei Animation. It will also contain some "deleted" scenes and could provide even more interesting information for the fans.
We could possibly see something related to Pan's birth for example.