DC Comics launches 'Suicide Squad: Rebirth' #1 on the eve of movie release
Origin story for Rick Flag revealed in DC Universe Rebirth version of Suicide Squad franchise—no Batman or Joker (yet)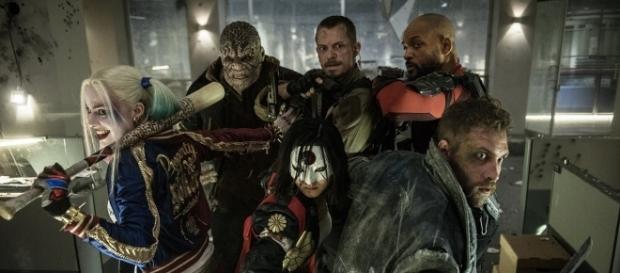 While Suicide Squad hits theaters this weekend as the latest installment of the DC Extended Universe film franchise, DC Comics is capitalizing on its popularity by printing the first issue of Suicide Squad: Rebirth. The comic series is one of more than twenty stories that spin-off of the game-changing DC Universe: Rebirth that relaunched almost everything fans have come to know about their favorite heroes and villains from DC Comics.
As the follow-up to Batman v Superman: Dawn of Justice that stormed theaters in March, many look for Suicide Squad to connect with fans of Marvel's dark film Deadpool, which did much better at the box office than many anticipated.
While Rebirth is telling a very different story than this weekend's film, most of the key members of the Squad show up in the first issues of Suicide Squad: Rebirth.
President Obama and Task Force X
As the comic begins, an unnamed black president is telling the Director of Task Force X (Amanda Waller, played by Viola Davis in the movie) that he can't, in good conscious, condone the existence of the Suicide Squad. After a brief round of negotiations, the POTUS agrees to allow the team of black force ops to continue as long as Waller steps down and puts Colonel Rick Flag in charge of the team.
Got some new comics bright & early this morning at @capeskafe #HarleyQuinn #SuicideSquad @DCComics @DarkHorseComics pic.twitter.com/5SYCsg6Bpf

— Dustin Murrell (@otheaudacity) August 3, 2016
Meet the Suicide Squad
Played by Joel Kinnaman in the movie, Rick Flag is a highly-decorated veteran who is released from his cell in Guantanamo when he agrees to lead a team that currently exists of just three antiheroes. The first is Harley Quinn (portrayed by Margot Robbie in the film), a former psychiatrist who wields a very big mallet and an even bigger sex-appeal.
Then there's Boomerang, who is named after his weapon of choice. As detailed in the comic, he "throws insanely sharp boomerangs at people" that sometimes come back to him "with body parts still attached." He's played by Jai Courtney in the movie. Finally, there is Deadshot (Will Smith's character), the world's greatest marksman who has little regard for safety.
@SuicideSquadWB @SuicideSquadUK
I want to see Harley Quinn more than the movie itself @MargotRobbie pic.twitter.com/f4uEYBnLLa

— Alex (@DonDonovich) July 24, 2016
Major characters missing
As the team tries to save the world from a Meta-bomb, not every iconic character from the Suicide Squad film makes it into the first issue of SS: Rebirth.
Since the film franchise is building towards a big Justice League film (and related films to highlight characters such as The Flash and Aquaman), this weekend's contribution has to feature high-profile characters like Batman and The Joker. Unfortunately for readers of the comic book, Bruce Wayne and his pasty arch-nemesis aren't yet on the pages of the new Rebirth series. Also appearing in the movie — and yet to be introduced in this comic series — include El Diablo (Jay Hernandez), Killer Croc (Adewale Akinnuoye-Agbaje), Enchantress (Cara Delevingne), Katana (Karen Fukuhara) and Slipknot (Christopher Weiss).
Suicide Squad: Rebirth #1 can be picked up anywhere comic books are sold. It can also be purchased digitally through the official DC Comics website. 
The new Suicide Squad movie officially hits theaters nationwide on August 5.
Click to read more
You will watch a video to read the news
or