Cheeky Little Media slates a global debut for their children's show 'Kazoops'
Popular children's TV series 'Kazoops' will launch worldwide in September 2016.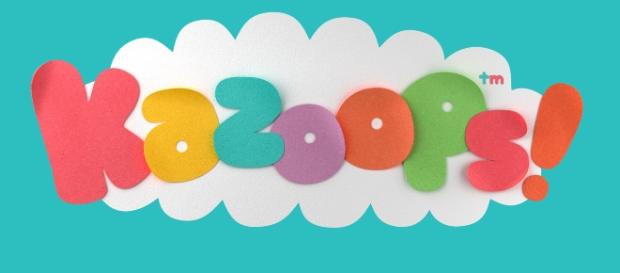 Since its establishment in 2013, Australian-based animation company Cheeky Little Media has been producing high quality shows that can be enjoyed by family audiences. In the summer of 2016, the company introduced a series titled "Kazoops" to audiences in the United Kingdom and Australia to extremely positive reviews. On September 2nd the show will launch globally, having been translated into over 20 languages.
Themes  
"Kazoops" focuses on creative play and critical thinking via chronicling the adventures of Monty -- a six year old -- and his pet pig named Jimmy Jones.
Monty uses his vivid imagination to question the realities of the world so the show sometimes touches on issues that could be considered philosophical. Although that seems mature for a children's show, it is handled with humor and is understandable to kids. The show also changes scenery often as Monty's imagination takes him to locations as far reaching as the desert and under the sea. Episodes begin with simple premises -- such as caring for a hamster, enjoying time at home, learning about dinosaurs, etc.
-- and expand into imaginative quarters. Monty's family consists of likeable parents, sister and grandmother and the show is visually remarkable in that it blends multiple animation styles.
Debut 
"Kazoops" challenges conventions in an abstract way and is a hit Down Under and throughout the United Kingdom; its creators are hopeful that it will do as well in America and elsewhere. "We are excited to introduce children worldwide to a show that lets them know it is okay to question things and not take the world around them at face value.
We want to inspire kids' imaginations and foster the courage to think and see things differently," said Executive Producer Patrick Egerton. "The original idea was pitched by Scott Langley, the composer of the songs, in partnership with a studio called MightyNice. We thought it had potential and that proved to be true!"  Despite being an Australian creation, the voices were cast and recorded in the U.K. and Monty maintains his accent and jargon. Hence, despite airing in different countries, the show is unchanged.
"It's exactly the same show for all territories worldwide except we have translated and dubbed the voices and songs in each language," Patrick Egerton explained. "There may be important cultural nuances across different countries but kids are by and large the same wherever you go. Put a bunch of kids from disparate places in one room and they'll always find something they can play together or laugh at."
Future 
Overall Cheeky Little Media currently airs two shows: "Kazoops" and "Bottersnikes & Gumbles" which is a comedy aimed at children ages six to nine.
"We adapted that show from a book series by the same name which we read and adored as kids," Patrick said and revealed that it will be released in the United States in September. Expanding the shows into the wider world is a major goal of the company since, over the next ten years, they plan to expand their offerings considerably. According to Patrick, "We just want to keep producing unique animated properties that kids love worldwide.  If one or two of Cheeky Little's properties become evergreen brands, with lives of their own, then we couldn't ask for much more than that!"
Company 
Cheeky Little Media finds their content in a number of ways -- from original IPs, to adaptations of existing stories to pitches from writers. Moreover, the company works with freelance writers from all over the world and they are constantly seeking to foster new talent. "My advice to writers who are striving to enter the children's media industry is not to start on an idea unless it really makes your heart beat because you'll need that passion to keep you going," Patrick stated. "Channel your inner kid. Never condescend to the level you think your audience is at -- they're always way smarter than that. Keep it simple and be prepared for a long journey."