Video: 'America's Got Talent' act The Clairvoyant has psychic powers
This act is completely insane. I have no idea how on earth they do this.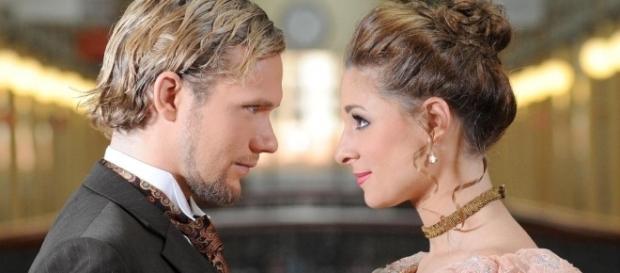 The first time this act went on stage, everyone in the audience was completely blown away. This time, the judges got on their feet for what could have been the most absurd act of all time. The Clairvoyant even has me believing that people could actually have psychic powers. Let's take a look at what makes Howie Mandel call the act the most "amazing performance in the history of the show."
Second audition
The audition began with the pair setting up a Vegas theme.
The act planned on using a die, a deck of cards, and some money. Amelie proceeded to correctly predict the result of a blind dice throw, select one of 52 cards correctly, and read an entire serial number.
The odds of doing all of those things together are astronomically high. Don't believe me? Check out the clip below.
You won't believe your eyes when you see @ThommyAndAmelie's #JudgeCuts performance.https://t.co/6hV4Sit3Ig

— America's Got Talent (@nbcagt) July 21, 2016
I've struggled to piece both of these acts together. And sometimes, it's better to not know how the magic works and just attribute things to pyschic powers. The show has seen Rubik's cube magic, quick change magicians, and a child magician impress in auditions. But this act has to be by far the best of all the supernatural acts on 'America's Got Talent.'
First performance
If you thought this performance was fantastic, just wait until you see the duo's first performance on 'America's Got Talent'. That audition had everyone believing the people behind The Clairvoyant were actually using magic.
And it's hard not to see why when you watch their first audition. If you haven't yet had a chance to check it out, watch their first audition below:
That first performance had the 'America's Got Talent' audience hoping for something bigger in the second round. And the act definitely delivered with results that America simply had to love.
Future
The Clairvoyant will definitely be moving forward and into the next round of the show. The only question now is how far the psychic woman can take the act. It's going to be tough to top an act that included correct predictions of a blindfolded dice throw and a serial number on a bill. She also correctly predicted the correct card that Louis Tomlinson chose. A 1 in 52 chance of being correct is pretty small, which makes the act absurdly impressive. And the pair celebrated with pure joy after the judges finally placed them into the next round.
Congratulate @ThommyAndAmelie and @ThroWingsDuo on making it through to lives with a RETWEET. #JudgeCuts pic.twitter.com/KLm1sdzZ1B

— America's Got Talent (@nbcagt) July 21, 2016
Click to read more
and watch the video
or