Tom Hiddleston's girlfriend Taylor Swift becomes highest paid celebrity
Taylor Swift, beats One Direction and Kim Kardashian, and becomes Forbes' No. 1 in the list of world's highest paid celebrities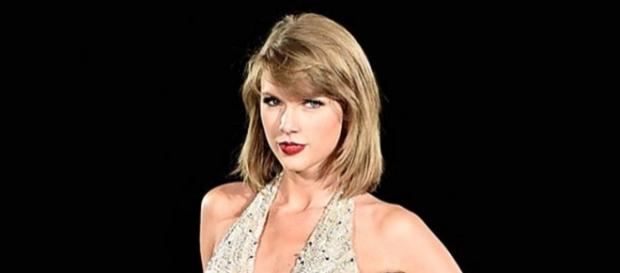 Yes, the singing diva Taylor Swift went to meet boyfriend Tom Hiddleston's mom in England, anmd she did beat One Direction and Kim Kardashian as the highest paid celebrity in this year's Forbes' list. Reportedly, she earned $170 million this year alone.
Taylor Swift No. 1 in 2016 Forbes Celebrity 100 List.
The Blank Space singer claimed the throne of this year's Forbes Celebrity 100 list, showing that she is the no. 1 highest paid celebrity in the entire world.
Forbes has just revealed its top-earning entertainers on the planet. Courtesy of Taylor Swift's massive 1989 World Tour, her payday came. She crushed the Rolling Stones North American touring record by grossing $200 million on the said continent en route to a quarter of billion dollars.
Also, she padded her pocketbook through brands that include Diet Coke, Apple, and Keds.
Earnings of Kim Kardashian and other top paid celebrities.
The Wildest Dreams hitmaker out-earned other famous musicians like One Direction (US$110 million) at no. 2, Adele (US$80.5 million) at no. 9, Madonna (US$76.5) at no. 12, Rihanna (US$75 million) at no. 13, Rolling Stones (US$66.5 million) at no. 18, her ex-boyfriend Calvin Harris (US$63 million) at no. 21, and Justin Bieber (US$56 million) at no. 26. She also even out-earned the popular TV stars like Ellen DeGeneres (US$75 million) also at no. 13 and Kim Kardashian (US$51 million) at no. 42, as well as famous athletes like Lionel Messi (US$81.5 million) at no. 8, LeBron James (US$77 million) at no. 11, Roger Federer (US$68 million) at no. 16, Novak Djokovic (US$56 million) at no.
26, and Kevin Durant (US$56 million) also at no. 26.
Moreover, the 26-year-old diva out-earned famous Hollywood actors including Dwayne "The Rock" Johnson (US$64.5 million) at no. 19, Jackie Chan (US$61 million) at no. 23, Jason Bourne fame Matt Damon (US$55 million) at no. 30, and Mission Impossible star Tom Cruise himself (US$53 million) at no. 37.
Taylor Swift's Record in 2015.
Tom Hiddleston's girlfriend Taylor Swift had barely half as high as 2015's Celebrity 100 champ's haul Floyd Mayweather, who managed to pull in $300 million after the fight of the century against Manny Pacquiao. However, she easily surpassed Katy Perry last year. The latter banked $135 million in 2015. Meaning, the pop diva earned more than double in her previous record of $80 million last year, from June 2015 to June 2016. This was the highest total of her young career yet.
Tom Hiddleston's current beau Taylor Swift is one of the 100 highest paid Celebrities that pulled in US$5.1 billion pre-tax over the past year with a GDP more than Belize, Bhutan, and Gambia combined.
Click to read more
and watch the video
or