This unruly mess I've made: Album review
Macklemore and Ryan Lewis' latest hip-hop album is anything but an unruly mess.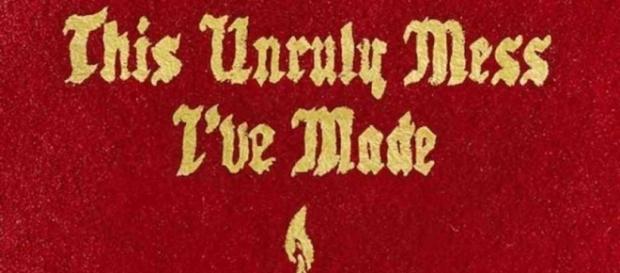 After making a serious impact with their debut album - The Heist, Macklemore and Ryan Lewis return to deliver their best work yet in the immensely enjoyable This unruly mess I've made.
Listen and learn.
The hip-hop duo first rose to fame due to the lyrical sensibilities they displayed in the powerful 2012 track Same Love, speaking openly about an important issue like homosexuality. Being in tune with the state of the world and duly addressing suppressed social issues led to the birth of hip-hop and rap several decades ago.
The duo displays a similar understanding while composing the lyrics of several songs in this album, highlighting various problems plaguing America at this point in time.
Zombification.
Kevin dives deep into the "zombification" of the American population by pharmaceutical companies, while Let's eat takes a much-needed dig at our own inability to commit to health and fitness, despite knowing exactly how much we need these elements in our lives.
Growing up is a touching and thought-provoking letter to Macklemore's children, providing life lessons that most adults can still abide by while Light tunnels takes a stern look at the idea of award ceremonies and the celebrity-culture brainwashing of the general population. Beating out Kendrick Lamar for the title of Best rap album in 2014 Grammy awards earned Macklemore and Lewis quite a bit of criticism. It is heartening to see the musicians raise their game in an attempt to match the current king of the genre.
A little bit for everyone.
You can't have an album that makes you search your soul in every track, and these guys are clearly at peace with that notion. The sheer variety within the 13 tracks manages to brilliantly blend wisdom and entertainment in a seamless manner. Downtown was meant to be the official Moped anthem and is instantly likable with an equally entertaining music video.
Dance off is perhaps their most promoted track and will be ringing in the background of parties for a long time to come. Savvy cameos from Idris Elba, Anderson Paak and Ed Sheeran add a hefty amount of depth and diversity to the entire album.
Taking the genre forward.
Only a few hip-hop and rap artists seem to understand the true essence of the genre today. It is easy to fall into the trap of creating a catchy tune and topping it up with some easy-to-understand, repetitive lyrics. A few artists manage to not just stay clear of the trap, but also take those vital steps in taking a genre forward. Hip-hop and rap are in a dire state today, not in terms of quantity, but in terms of the quality of music being produced. Macklemore and Ryan Lewis deeply respect the roots of this art form and are playing their part in not just keeping it relevant, but also making valuable contributions in line with the likes of 2Pac and Biggie. History will thank them for that.
Click to read more
and watch the video
or