'The Bachelorette' 2016 spoilers: bombshell 'twist' for JoJo Fletcher in show's finale?
Report claims JoJo gets two proposals in the season finale, turning down the one she really wants.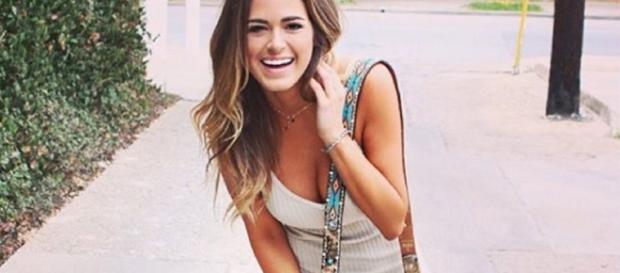 A new report divvying up scoops for The Bachelorette 2016 spoilers indicate that JoJo Fletcher will receive two proposals and turn down the one she really wants. While Reality Steve has pegged Jordan Rodgers to be the winner of the show all along, Life & Style magazine claims that there is a "huge twist at the end" of the show.
JoJo torn between two finalists
The two finalists that The Bachelorette spoilers have leaked for months now is that Robby Hayes and Jordan are the finalists.
They will be JoJo's final two when they reach the Thai island of Phuket. So, what is the big twist?
Source tells magazine how finale really plays out
A source tells the magazine that the 25-year-old was "so torn between the final two guys" and that she was "crying and crying because she didn't know what to do."
This is when the purported "twist" comes along.
The magazine's insider goes on to say that "the runner-up got down on one knee and tried to propose to JoJo, but she turned him down." In that moment it was described as being "so embarrassing" for the guy, "but she went with her gut. Even then she kept wondering if she was making a mistake."
Interestingly, the insider continues that JoJo Fletcher leaves the show with the winner, but he is "not necessarily the one she wanted to be with at the end." The source concludes that even though ABC is dubbing this season of the show as "the most shocking ending" in history, "it's true" this time.
Does "twist" mean winner is not Jordan?
There is a lot of gossip surrounding the final outcome. Jordan is under a sea of scrutiny for joining the show to begin with over cheating on his ex and becoming a contestant for the wrong reasons.
Is this the case once more? It is hardly an unusual concept given the questionable past of the show and its vast list of cast members who have had no interest in finding true love.
Is it possible that Reality Steve's spoilers over Jordan being the winner will be an upset with Robby actually the one JoJo chooses on The Bachelorette 2016 finale?
Click to read more
and watch the video
or