'Teen Mom 2' Leah Messer's new home is closer to her kid's school
Leah Messer recently bought a new home, and luckily for the Teen Mom 2 star, it is much closer to Ali and Aleeah's school.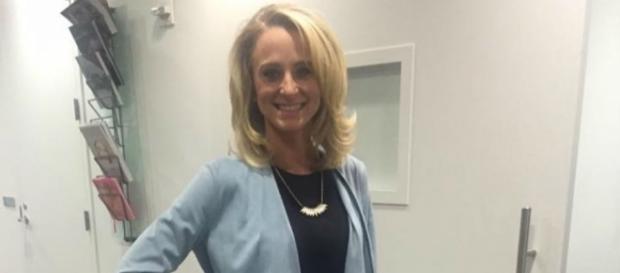 Leah Messer's new home's location will come as good news to her ex-husband, Corey Simms. After struggling to get her twins to school on time during Teen Mom 2 Season 7, Messer purchased a new home, which just happens to be much closer to Ali and Aleeah's elementary school in West Virginia.
On Facebook on July 12, Messer shared a photo of the front of her home with her fans and followers. In the caption of the pic, she wrote, "Our new home." Then, after a fan asked her if the house was closer to Ali and Aleeah's school, she replied, "Yes it is."
Leah Messer lost custody of her twins last year
During filming on Teen Mom 2 Season 6, Leah Messer lost custody of Ali and Aleeah, 6, after it was reportedly proven that she had failed to get her twins to school in a timely manner.
At the time, there were also allegations of drug use aimed at Messer, but the reality star and mother of three insisted she was not struggling with substance abuse. 
Months later, during a second custody hearing with her ex-husband, Simms, who welcomed his third child at the end of last year, Messer regained several days per month with her children.
However, when it comes to primary custody, it's hard to say whether or not Messer ever reclaimed the role after her initial court date with Simms.
Leah Messer appears to be single
Following Leah Messer's second divorce last year, she began dating her personal trainer, Theodore "T.R." Dues. But rather than expose her relationship to fans and followers on social media, she kept her relationship private and Dues never appeared on Teen Mom 2. 
While Messer and Dues appeared to be dating up until earlier this year, there has been no updates offered in regard to their romance, which has suggested, at least to post, that Messer is currently single. Still, because Messer denied her relationship with Dues for so long, many fans refuse to believe they ever split. 
Leah Messer and her co-stars, including Jenelle Evans, Chelsea Houska and Kailyn Lowry, are reportedly in production on Teen Mom 2 Season 8.
Click to read more
and watch the video
or