'Teen Mom 2' Jenelle Evans slammed by her sister for 'constant chaos'
Jenelle Evans was targeted by her sister, Ashleigh, during last night's 'Being Barbara' special on MTV.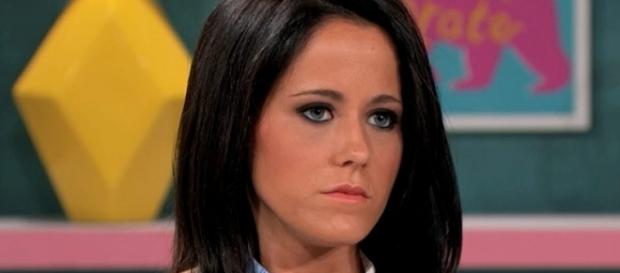 Jenelle Evans was under fire during last night's Being Barbara special. Although the Teen Mom 2 star promoted the show on Twitter prior to its airing, she later regretted doing so after seeing that there had been negative comments made about her and her boyfriend, David Eason.
"After her and Nathan broke up, she said she was just going to let things ride about custody. Now, all of the sudden she's like going to custody... again," Barbara explained of Jenelle during a conversation with her other daughter, Ashleigh.
Is Jenelle Evans pursuing custody at her boyfriend's prompting?
"Do you think David has a lot to do with what Jenelle is doing now that she's been with him? Or is it jut the combination of the both of them?" Ashleigh asked.
According to Barbara, her daughter's issues are a combination of her own personal troubles and her new relationship, which has reportedly led her to pursue custody of her 6-year-old son. Meanwhile, Ashleigh added that her sister's life has been "constant chaos" due to her revolving door of boyfriends in recent years. 
Jenelle Evans isn't thankful to her mother for raising her son
"I think that Jace should stay with you at least until he's old enough to make the decision of who he wants to live with. You've been raising him since he's been a baby and I know Jenelle has tried to be in his life, but she's been given like seven years to get her s**t together."
Ashleigh went on to tell her mother that she should be commended by Evans for raising her child. However, instead of appreciating all that Barbara has done, Evans is often seen disrespecting and screaming at her mother on Teen Mom 2 -- and even allowing her boyfriends to do the same.
"You put up with all the s**t with her... She got pregnant, [you] took care of her kid. She should at least thank you. But she doesn't even do that. It's all about Jenelle. That's all she cares about," Ashleigh said. 
Jenelle Evans is said to be in production on the upcoming eighth season of Teen Mom 2, but so far, MTV has not yet officially announced the series' renewal.
Click to read more
and watch the video
or