'Teen Mom 2' Chelsea Houska is pregnant, expecting second child with Cole DeBoer
Chelsea Houska is going to be a pregnant bride. Just months before her wedding, the 'Teen Mom 2' star has announced her pregnancy.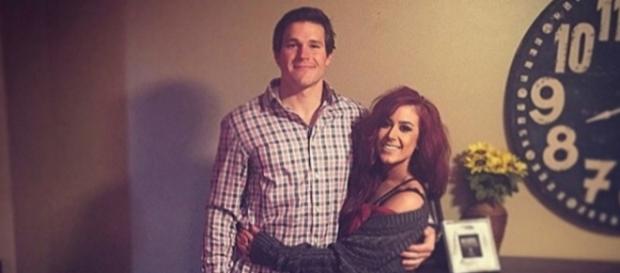 Chelsea Houska is pregnant. As she and fiance Cole DeBoer prepare to wed, news has broke, confirming the Teen Mom 2 star is currently expecting her second child. "We're really excited and Aubree is pumped to be a big sister," Houska told MTV News on July 12. Meanwhile, first time dad DeBoer added, "I'm a proud dad of one already, so adding another to the family is just amazing." Houska also shared a special photo announcement on Instagram, which featured her 7-year-old daughter, Aubree, holding a photo of a sonogram as she and DeBoer held hands in the background.
In the caption, Houska wrote, "And then there were four..."
Chelsea Houska met Cole DeBoer at a gas station
Following the end of her relationship with Adam Lind, who is currently engaged to longtime girlfriend Stasia Huber, Houska met DeBoer while pumping gas and after connecting on social media days later, they began dating.
Then, in November 2015, Houska and DeBoer got engaged. Throughout their romance, Houska and DeBoer have shared several special moments with fans, including DeBoer's decision to move in with Houska and their 2015 engagement. However, when it comes to their upcoming wedding, Houska has made it clear that she does not intend to have a televised ceremony.
Chelsea Houska planned to start a family after her wedding
During a chat with Wetpaint Entertainment, Houska spoke of her upcoming fall wedding, confirming the ceremony would not be seen at all on Teen Mom 2. Instead, she would share moments from planning and pictures from the future event with fans. Also during her interview, Houska spoke of her plans for children with DeBoer. "I think we both want kids right away," Houska revealed. "I love babies and being a mom and it's great to be able to have Cole who will help and be a good dad and stuff.
I can't wait to see him as a dad, well more of a dad because I've seen how he is with Aubree."
Chelsea Houska is reportedly in production on the eighth season of Teen Mom 2. However, MTV has yet to announce the series' official renewal.
Click to read more
and watch the video
or